With Verbum, you have a massive library and powerful tools at your fingertips. Many of these can be quickly accessed with just a right mouse click. Right-clicking opens the Context menu, which allows you to perform searches, open tools, and create documents. 
Note: Context menu options will vary depending on your base package and the resource used.
Get Started
Open a resource, such as a Bible, and right-click a word or highlight and right-click a phrase you want to study. The Context menu will appear.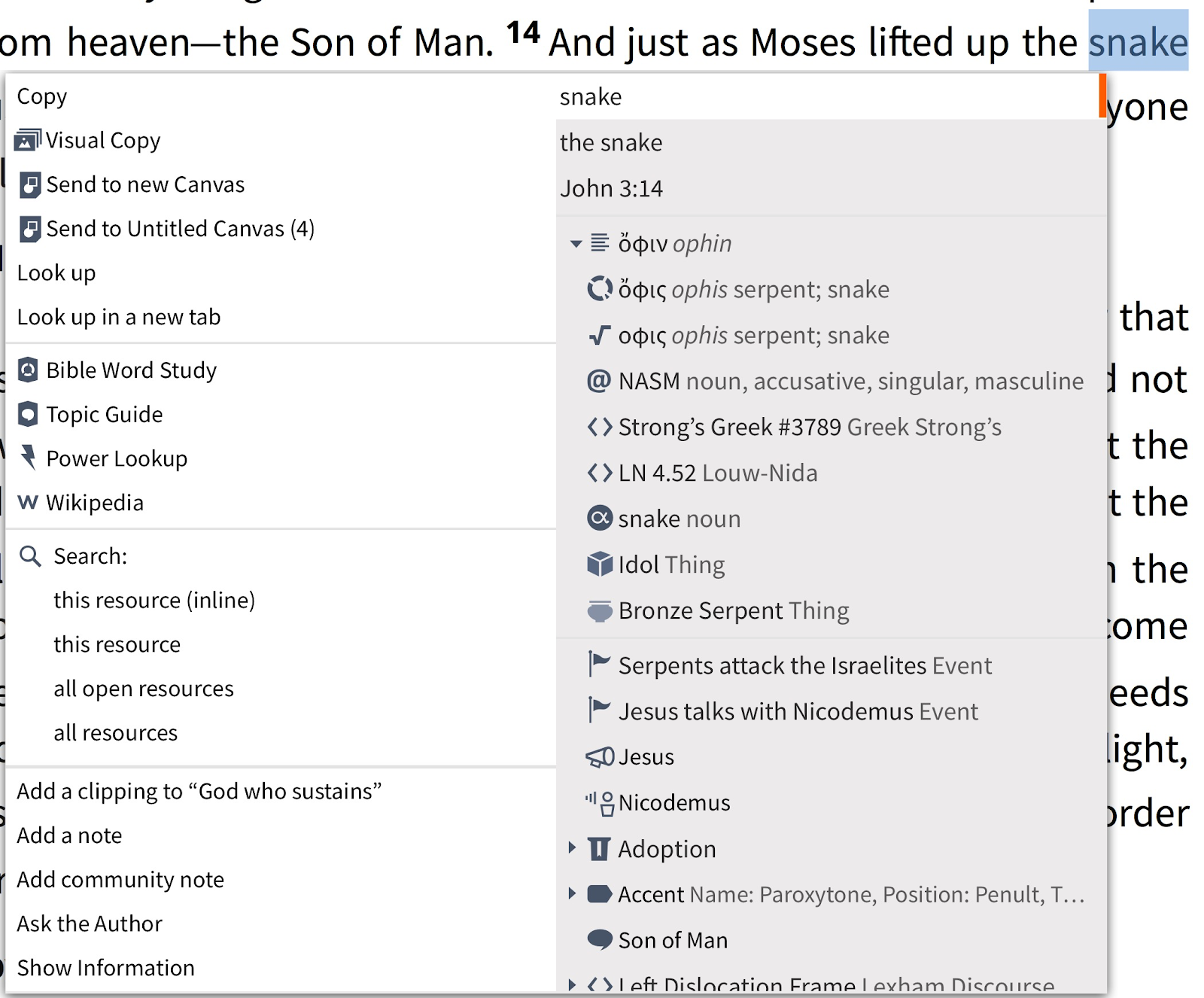 The right pane of the Context menu displays options allowing you to select exactly what it is you want to search. Making a selection on the right will change the options on the left to provide the most relevant tools.
The left pane displays commands. Use these links as quick access to the tools, guides, searches, etc. in Logos to delve deeper into your desired information. The commands available are sorted into sections, and when there are more commands available than will fit in the panel, the left side can be scrolled up and down to view all contents.
Selecting a command in the left pane causes that command to be performed.
Additional Resources
Verbum Help: Context Menu