Use the Text Comparison tool to compare multiple versions of the Bible or other texts.
Get Started
Click Tools > Passage > Text Comparison, or type Text Comparison in the Command box and press Enter. The Text Comparison tool will appear in a new tab or panel.
Type the passage you want to study into the Passage box and press enter.
Select the versions you want to compare by clicking the Versions drop-down menu and checking boxes beside the versions you want.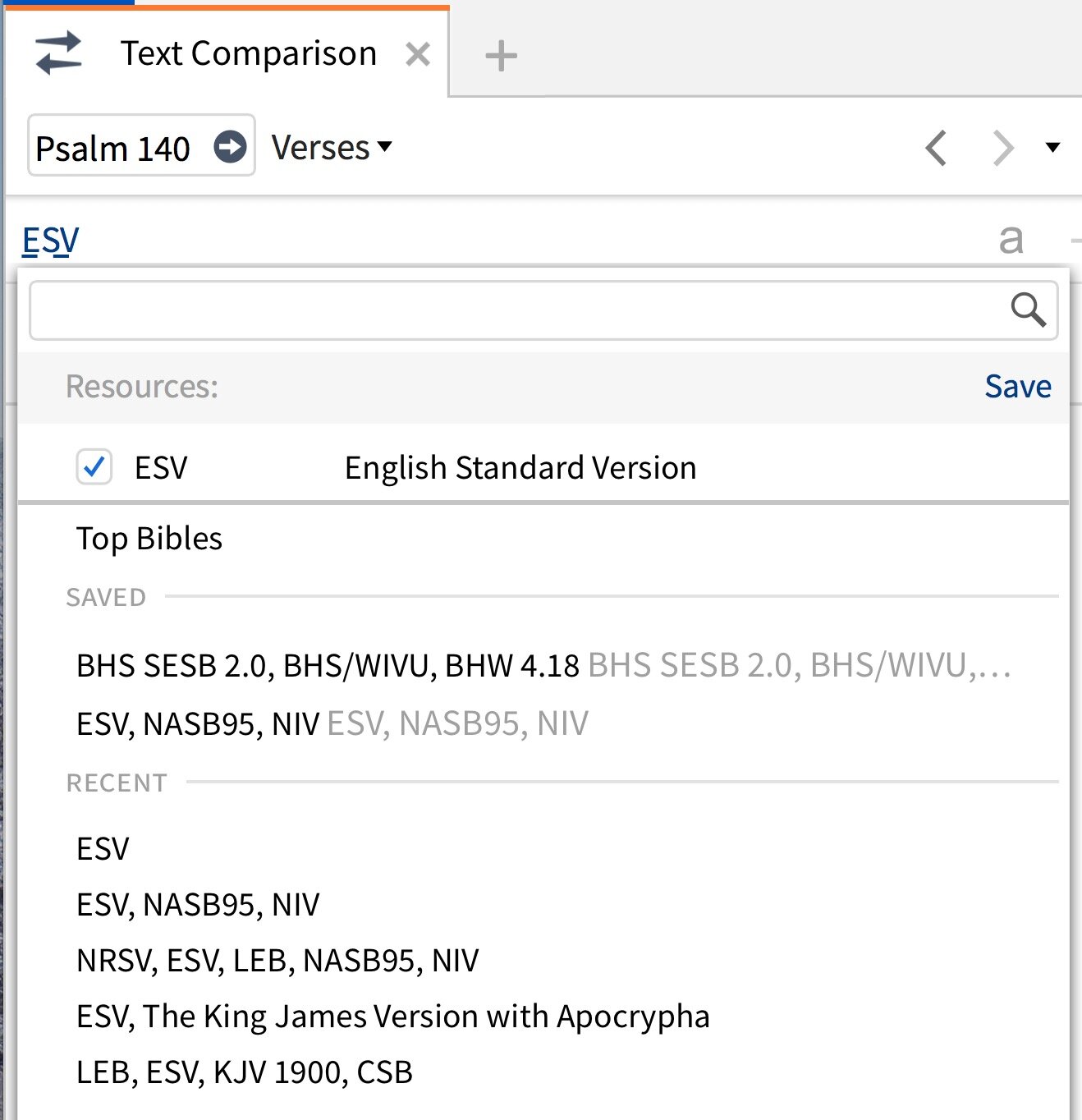 Display Options
You can customize the appearance of the Text Comparison tool in several ways.
Toggle between Verses and Interlinear (New Testament only) layout by clicking the Layout menu on the toolbar and making a selection.
Change the orientation of the verses by clicking the Text Comparison panel menu icon and selecting Automatic Layout, Horizontal Layout, or Vertical Layout.
Display the statistical difference between your base version (the first version listed in the toolbar) and the other versions by clicking the panel menu icon and selecting Show Differences.
When Show Differences is selected, click Show Base Text in the panel menu to display text omitted from the base version in line in your comparison versions.
Choose to ignore case, marks, and punctuation in your comparison by opening the panel menu and selecting those you want to ignore.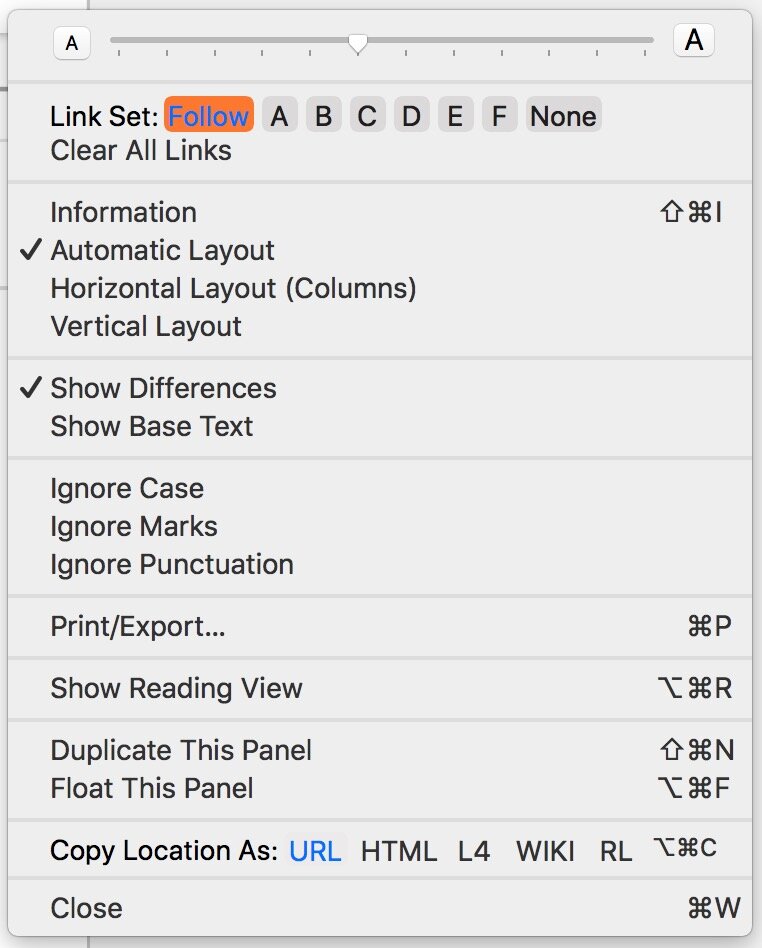 Print/Export
Print or export your current comparison by opening the panel menu and selecting Print/Export. A new dialog will appear with options for printing and exporting.
Note: Print/Export is only available when Text Comparison is in Verses layout.
Open Text Comparison in Verbum
Additional Resources
Verbum Help: Text Comparison