Use the Counseling Guide to find biblical passages and sections from your counseling-related resources related to mental health, emotional well-being, and spiritual growth.
Skip ahead to:
Open the Counseling Guide
Open the Counseling Guide by clicking Guides > Counseling Guide. To get started, enter a topic and press Enter, or select an option from the autocomplete menu that appears as you type.
Note: If you use the Counseling Guide frequently, you may want to pin it to your shortcuts bar. To do so, click and drag the Counseling Guide icon from the Guides menu to the area to the right of the Tools menu. Learn more.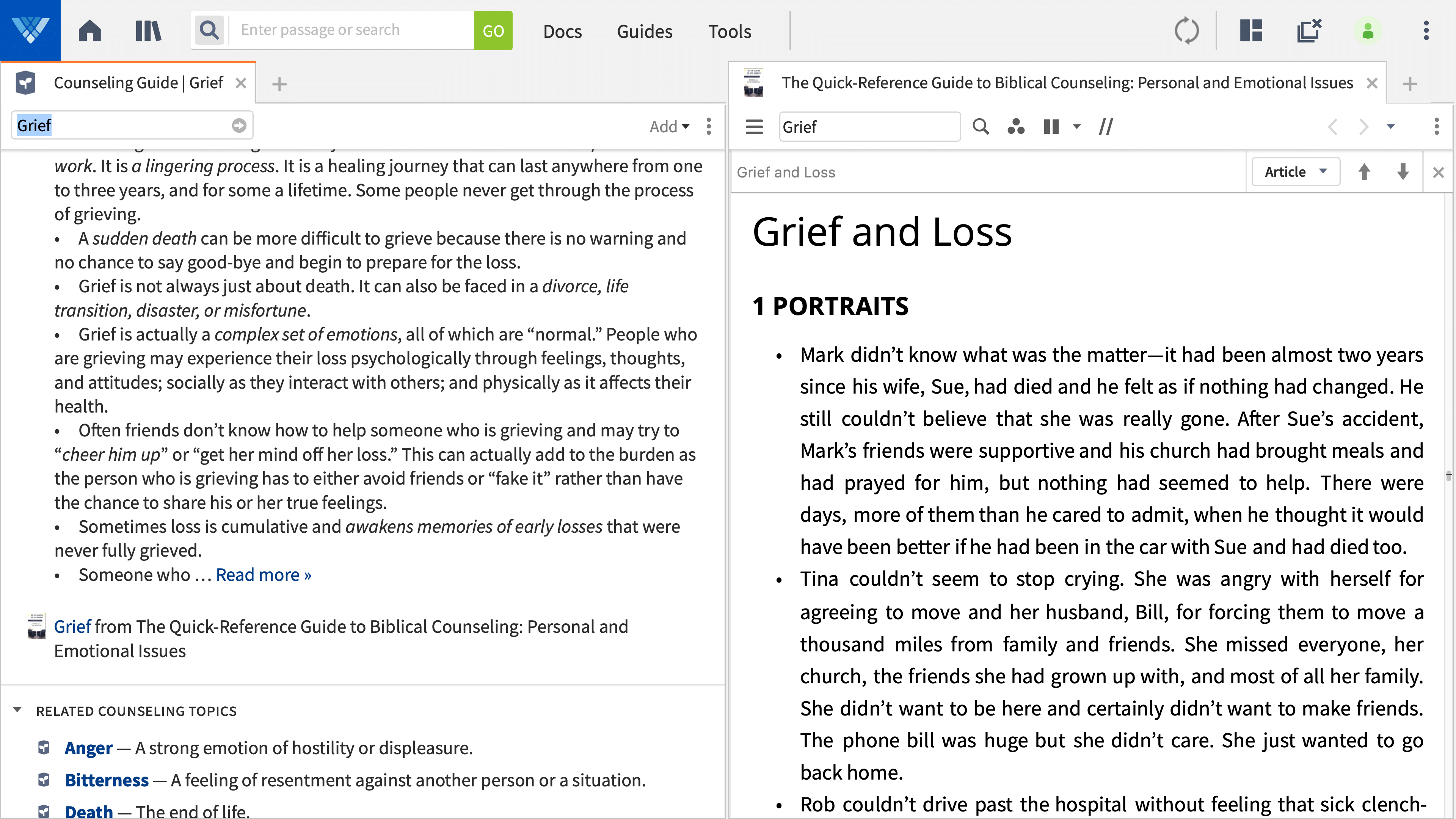 Counseling Guide Sections
Counseling Topic
This section provides a summary of the counseling topic you've selected.
Note: Not all counseling topics have a summary. This section will be empty for these topics.
Related Counseling Topics
This section provides a list of related counseling topics with brief definitions. Clicking a related topic opens a new instance of the Counseling Guide to that topic.
Passages
This section shows a list of biblical passages related to your counseling topic. Click a reference to open it in your preferred Bible. You can also save these passages as a Passage List, or open all of the passages in your Bible at once.
Monographs
This section provides links to locations in your counseling books that discuss your counseling topic.