Now that you've acquired new Verbum resources for your church group, you'll need to assign them to the members of your group. In this article, we'll walk you through that process step by step.
Are you a license recipient? Skip ahead to instructions on how to get started with your new resource(s).
If you purchased resources, but don't have permission to assign them, ask your group's administrator for assistance. To find your group's admin, click Directory in the navigation sidebar, and look for the group member(s) with the Admin tag.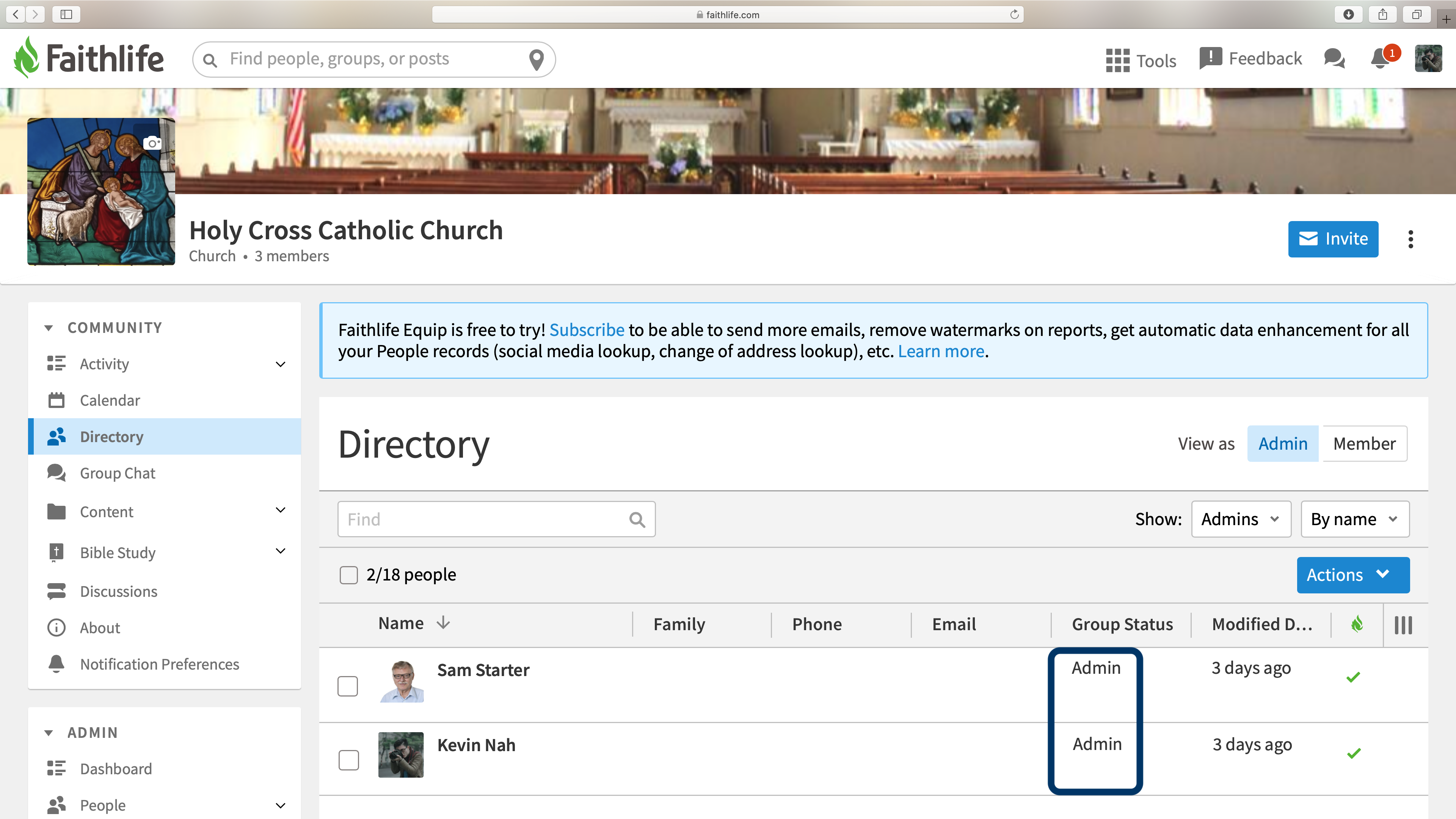 If you're still having trouble, give us a call at 888-634-2038 (US/Canada) or +1 360-450-3542 (International). We're happy to help.
Step 1. Go to Faithlife.com and sign in to your account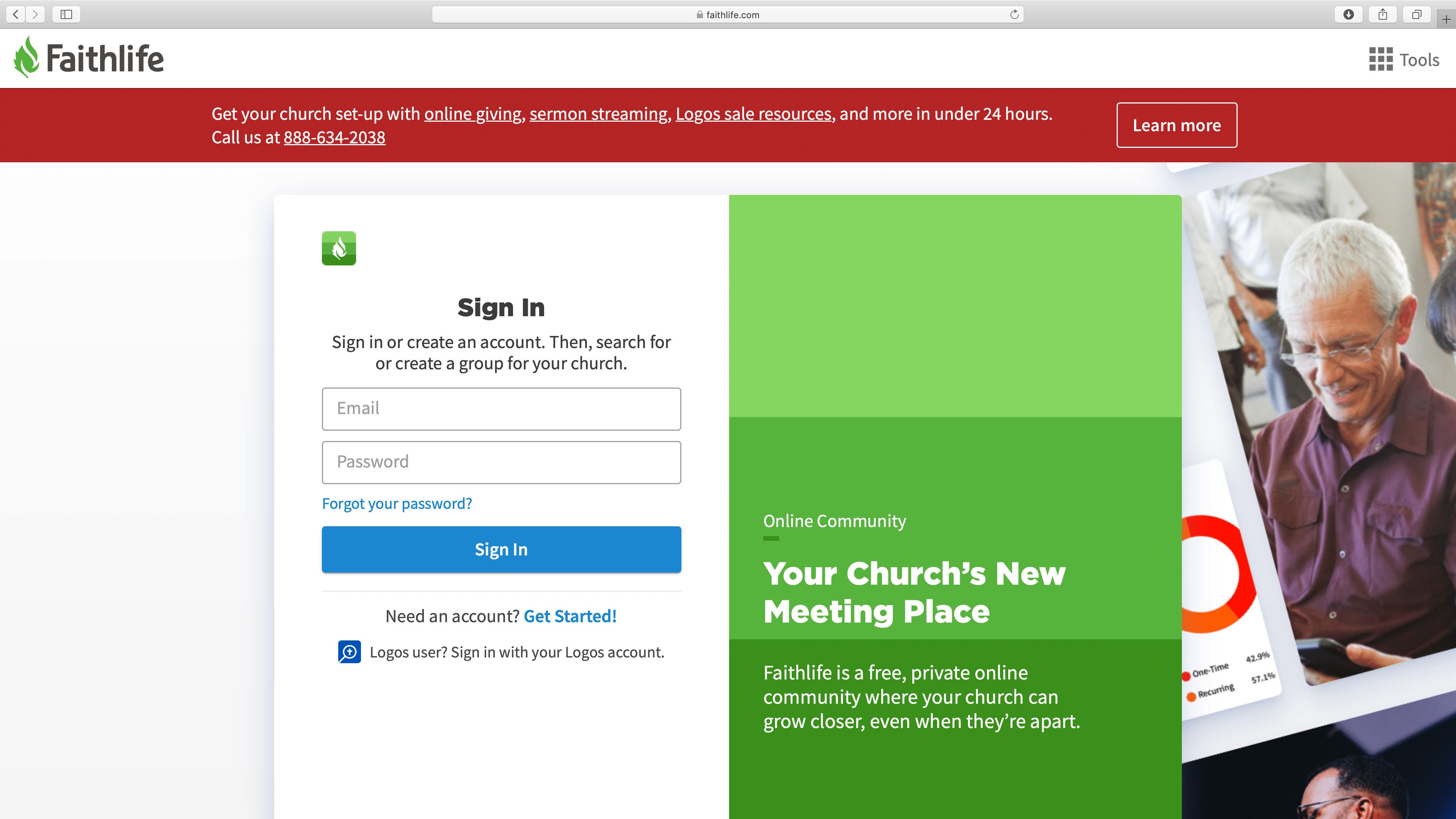 Step 2. Find your church group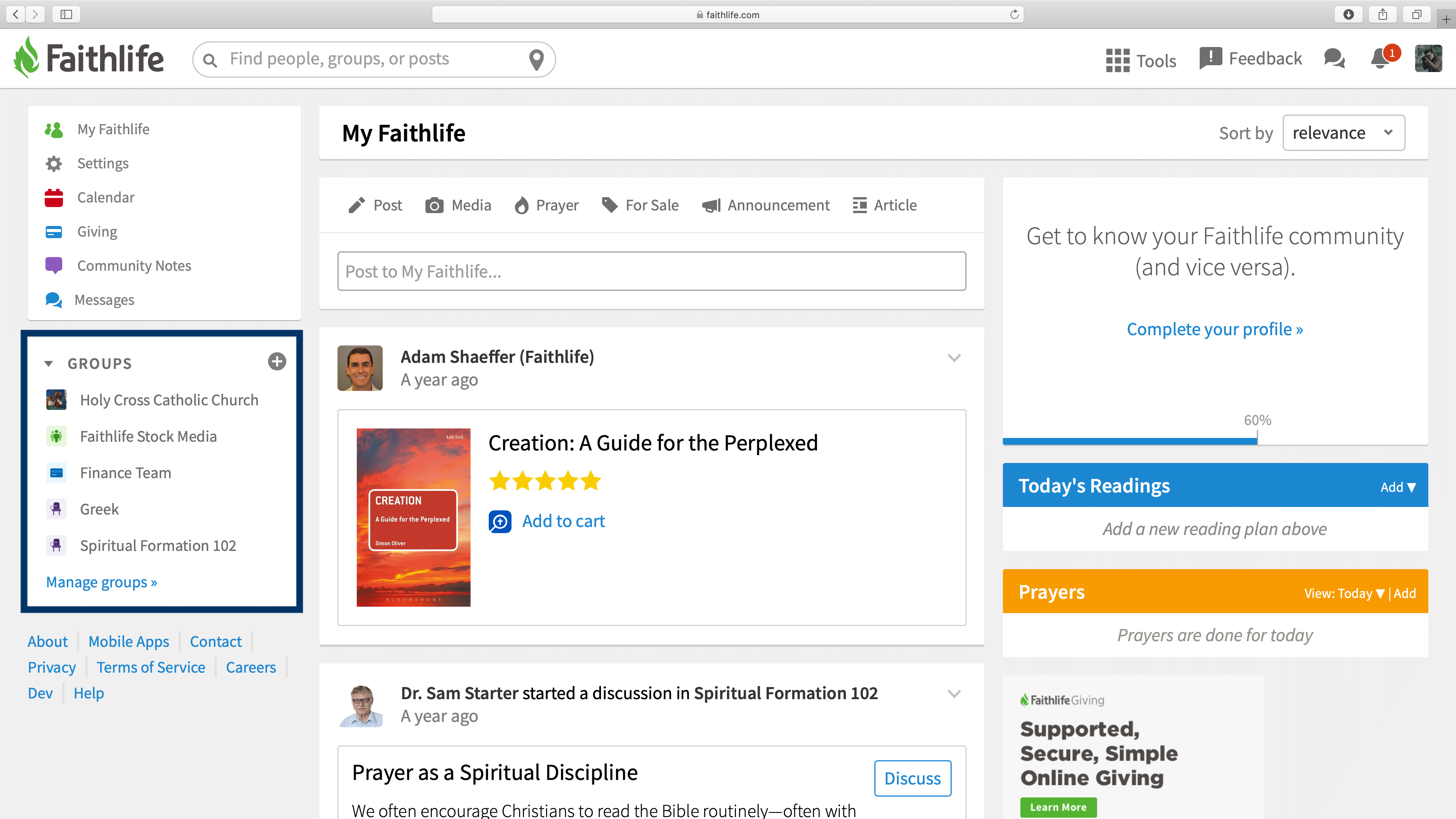 Step 3. If you haven't done so already, invite the resource recipient(s) to join your group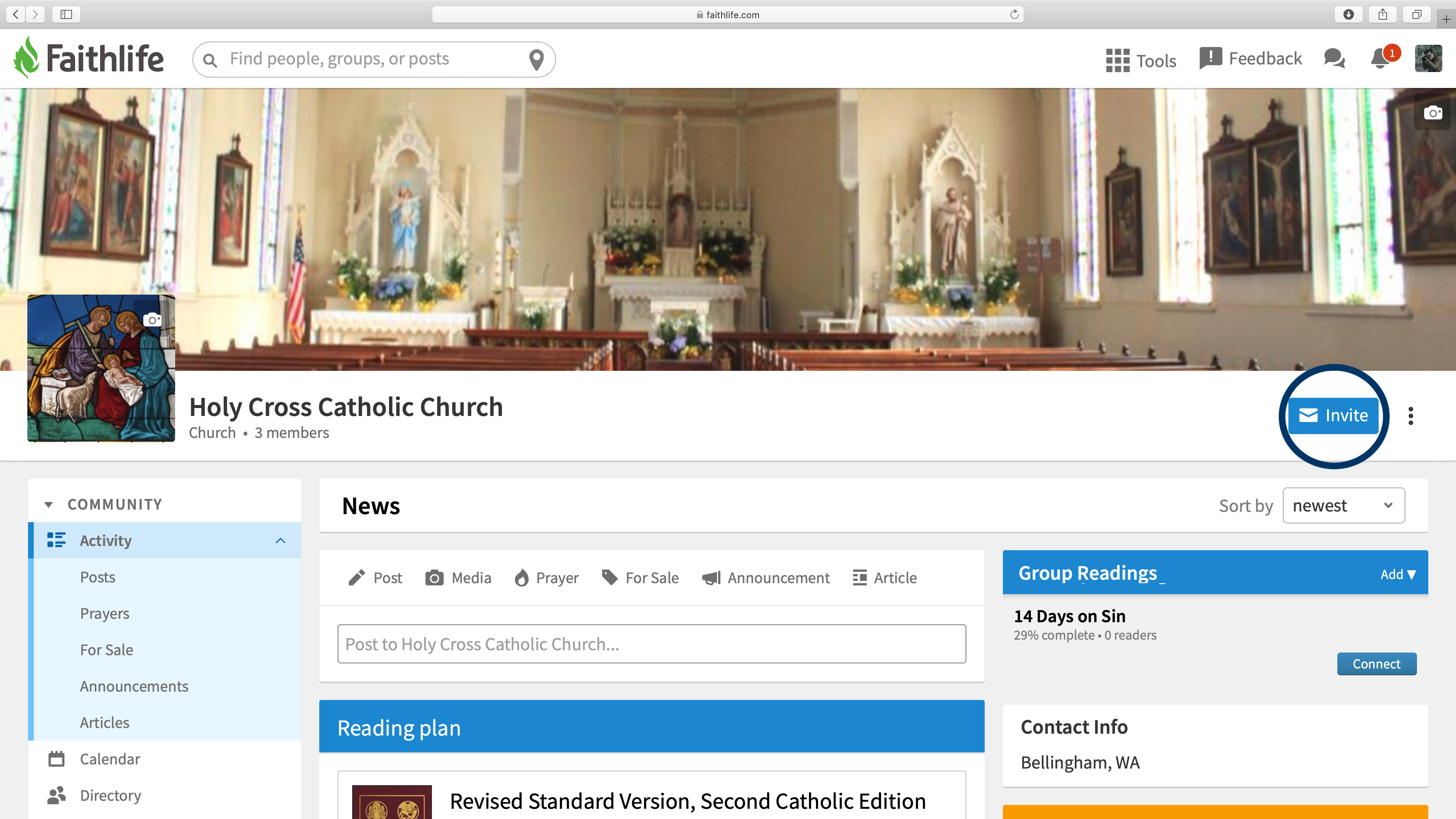 Step 4. If sending new invites, wait for invitees to join the group
Step 5. Go to "Settings"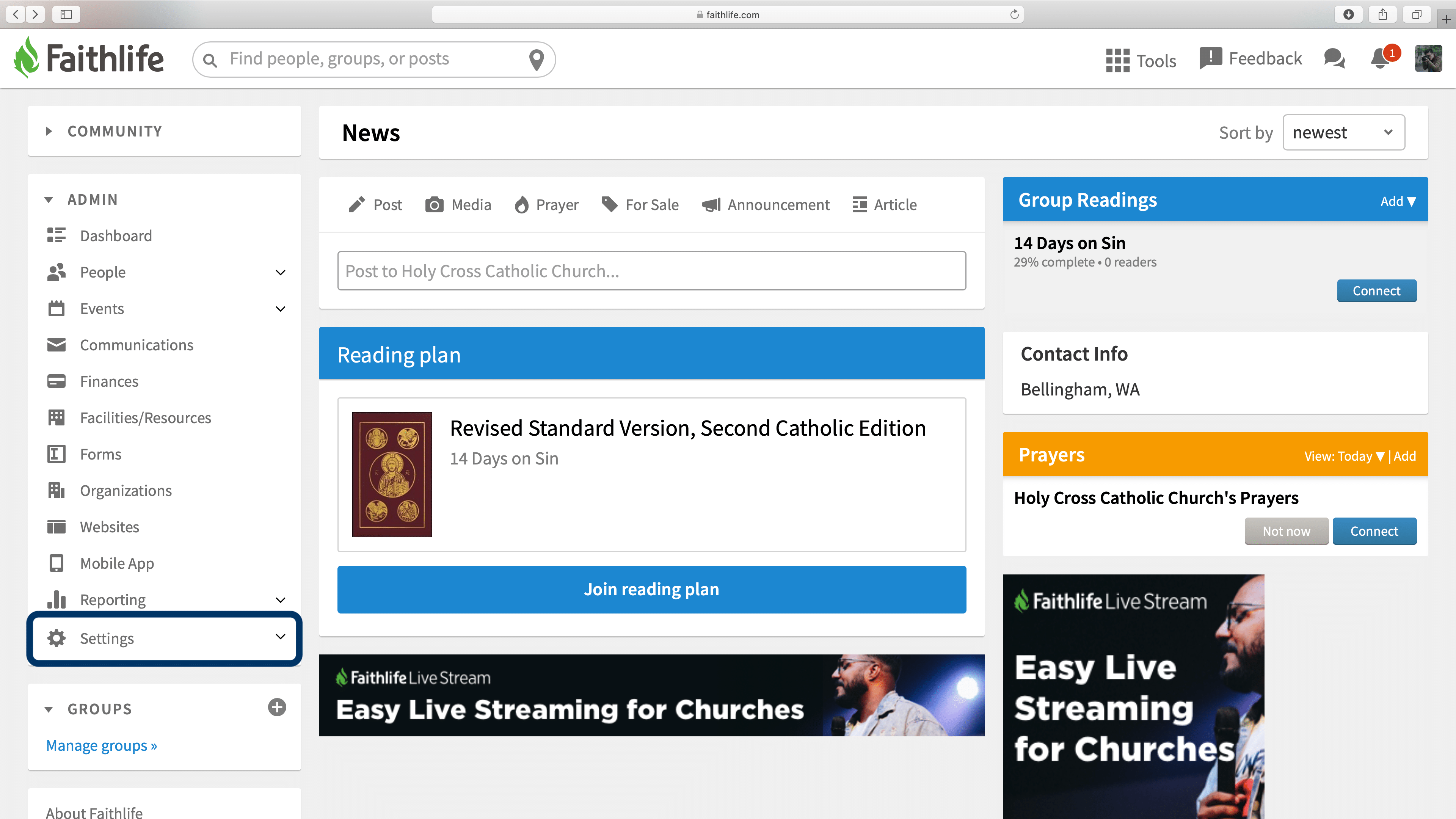 Step 6. Select "Licenses"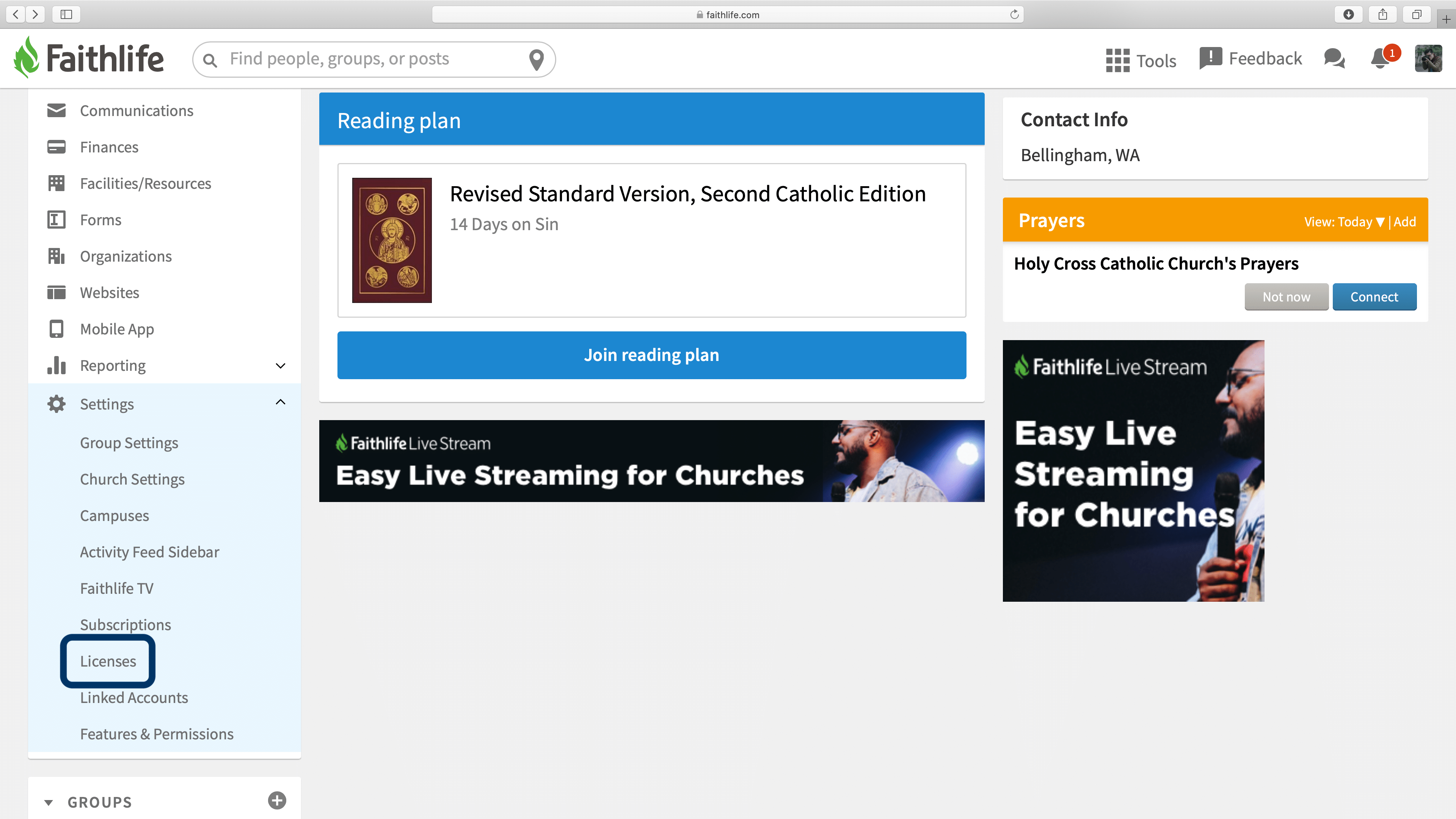 Step 7. Click "Assign" for the relevant resource(s)
Notice that some resources are automatically distributed to everyone in your group, while others must be manually assigned by an Admin.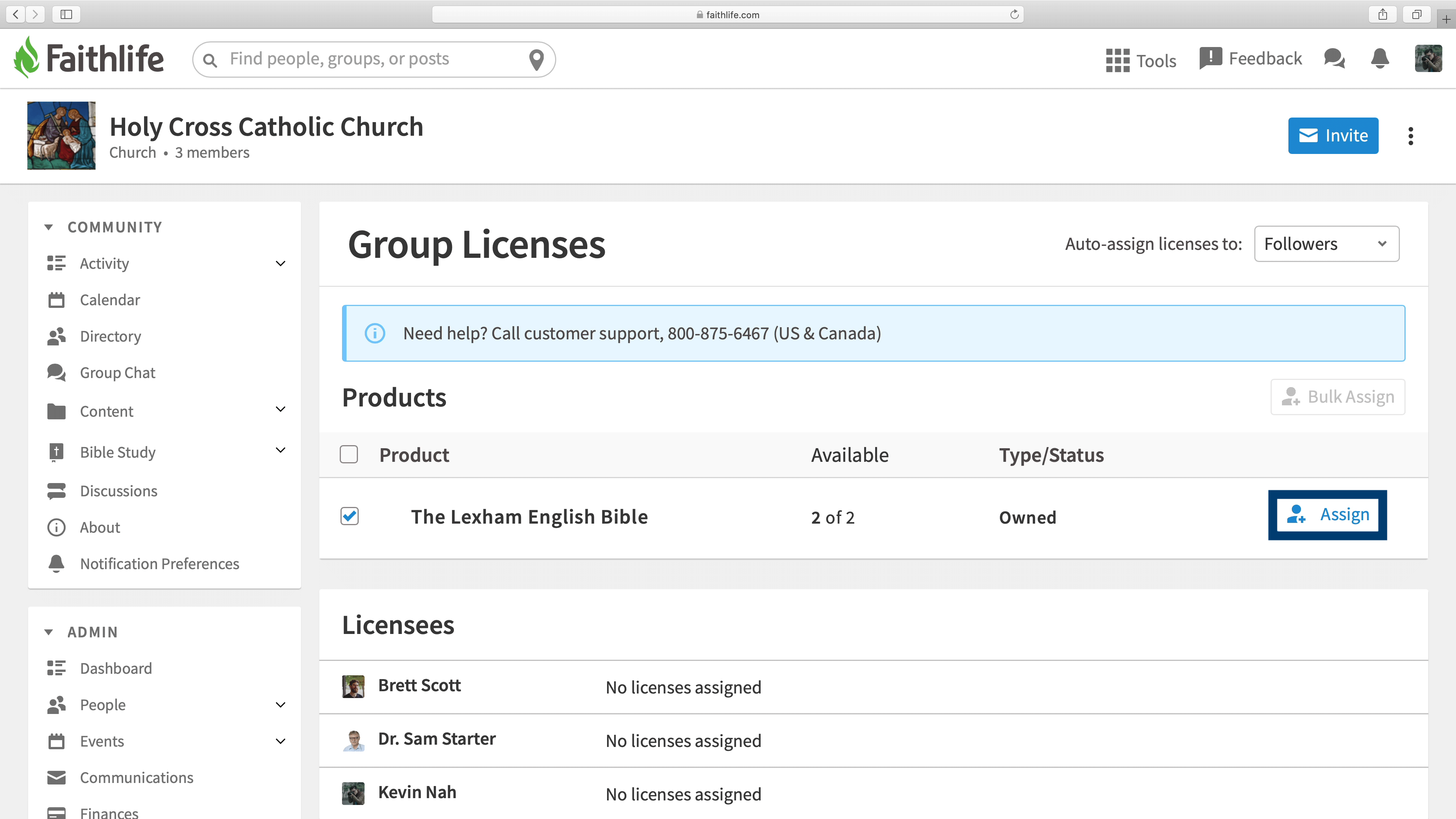 Step 8. Add names and click "Assign"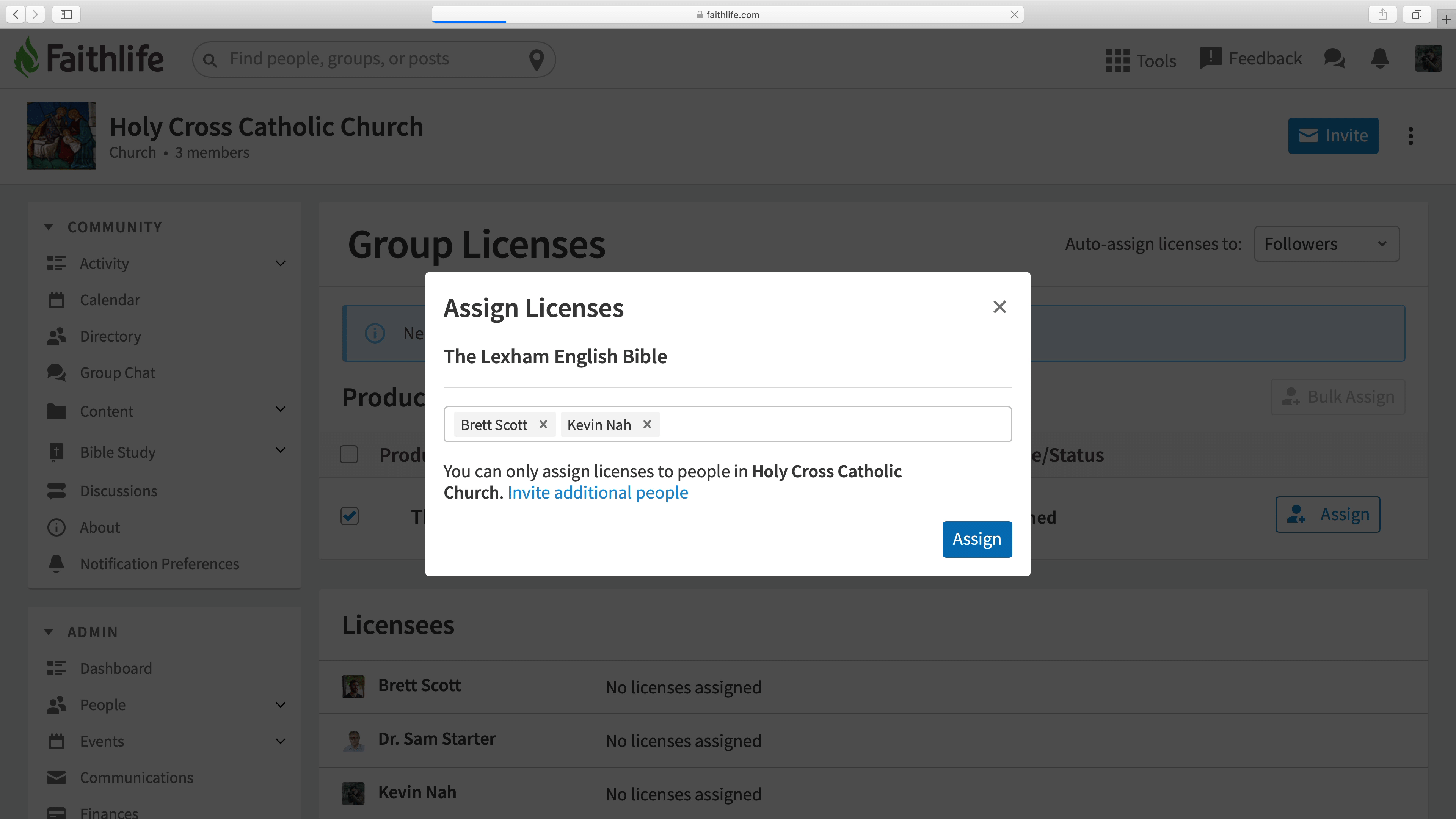 Step 9. Let people know about their new resource!
Now that you've given your group members access to a resource, they'll receive a notification and email automatically that lets them know how to get started.
Are you a resource recipient?
Start using Verbum
Verbum is available for your iOS or Android device, online at app.verbum.com, and as a free downloadable desktop application. For the most robust experience, download the Verbum desktop application. Every Verbum user has access to each platform, and your account information is automatically synced across platforms and devices.
When you access Verbum, log in with the same account you use for your church group on Faithlife.com.
Learn to use Verbum
Dig deeper in Verbum
If you want to dig deeper into Verbum, here are a few good places to begin:
Guides are a quick way to leverage the power of your Verbum library. Guides search all of your Verbum resources to build a report on a word, passage, or topic. You can access these through the Guides menu in the Verbum toolbar. Learn more.
Verbum includes a number of task-based layouts that provide a quick way to access its powerful features. Click the Layouts icon in the Verbum toolbar, then select one of the layouts in the left panel of the Layouts menu. Learn more.
Workflows guide you step by step through studying a biblical passage, preparing a sermon, devotional reading, and more. You can access Workflows through the Guides menu in the Verbum toolbar. Learn more.