The Bible Browser tool presents biblical data in a new, easy to navigate manner. Although you can use Verbum to create complex search queries, the Bible Browser uses faceted browsing to provide an accessible and user-friendly way to find information.
Note: because of the large amount of data required to make this feature work, Bible Browser is an online only feature.
Get Started
Open the Bible Browser by clicking Tools > Reference > Bible Browser. The Bible Browser is composed of (1) a main content pane that shows Bible verses or passages that match criteria selected in the sidebar; and (2) a sidebar containing a Find box and a faceted list of search filters. Typing a query in the Find box filters the faceted list to display only the filters relevant to that query.
Choose the Bible version you want to search by clicking the Bible Version drop-down menu and making a selection.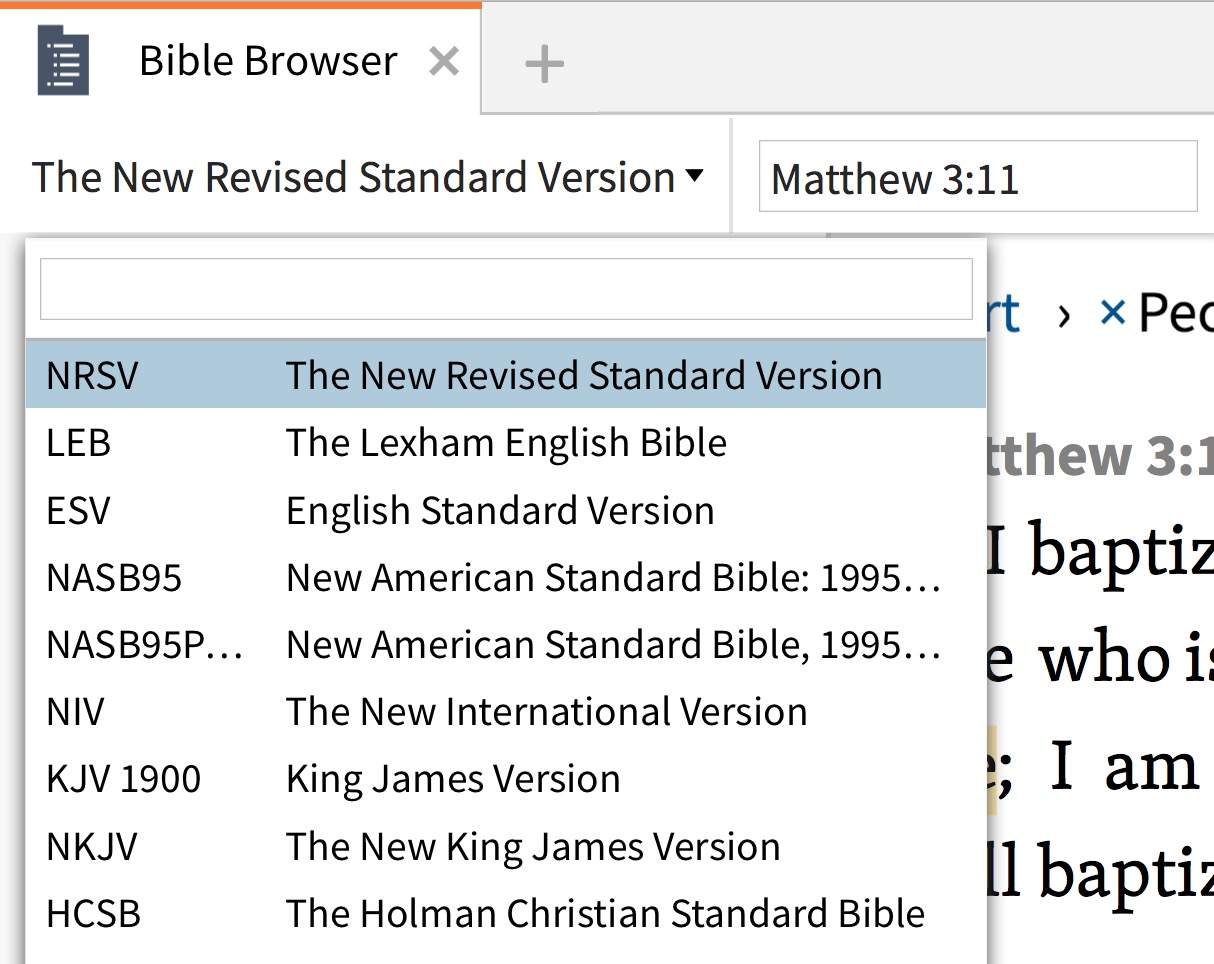 Enter the verse, passage, or biblical section you want to search into the Passage box in the toolbar. (Optional)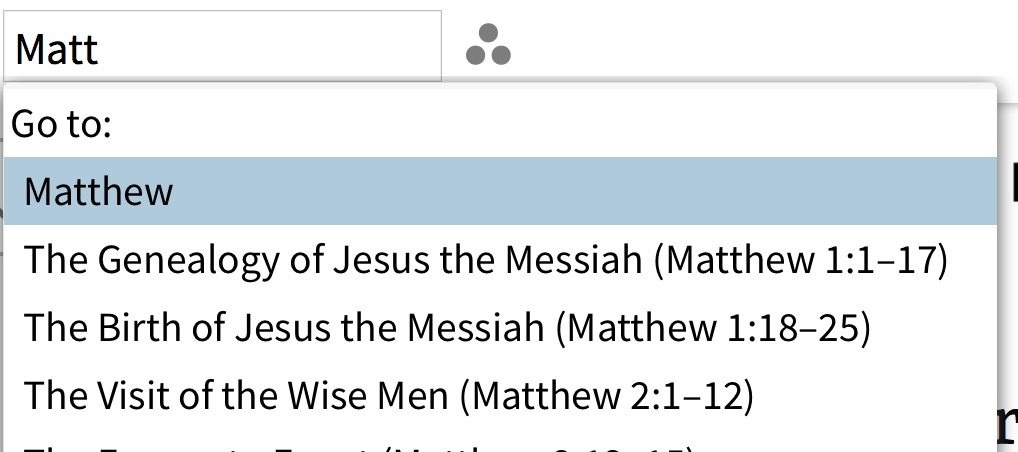 Make a selection from the faceted list (enter a search query to filter the list). Note: You can select multiple search filters as long as they are not mutually exclusive.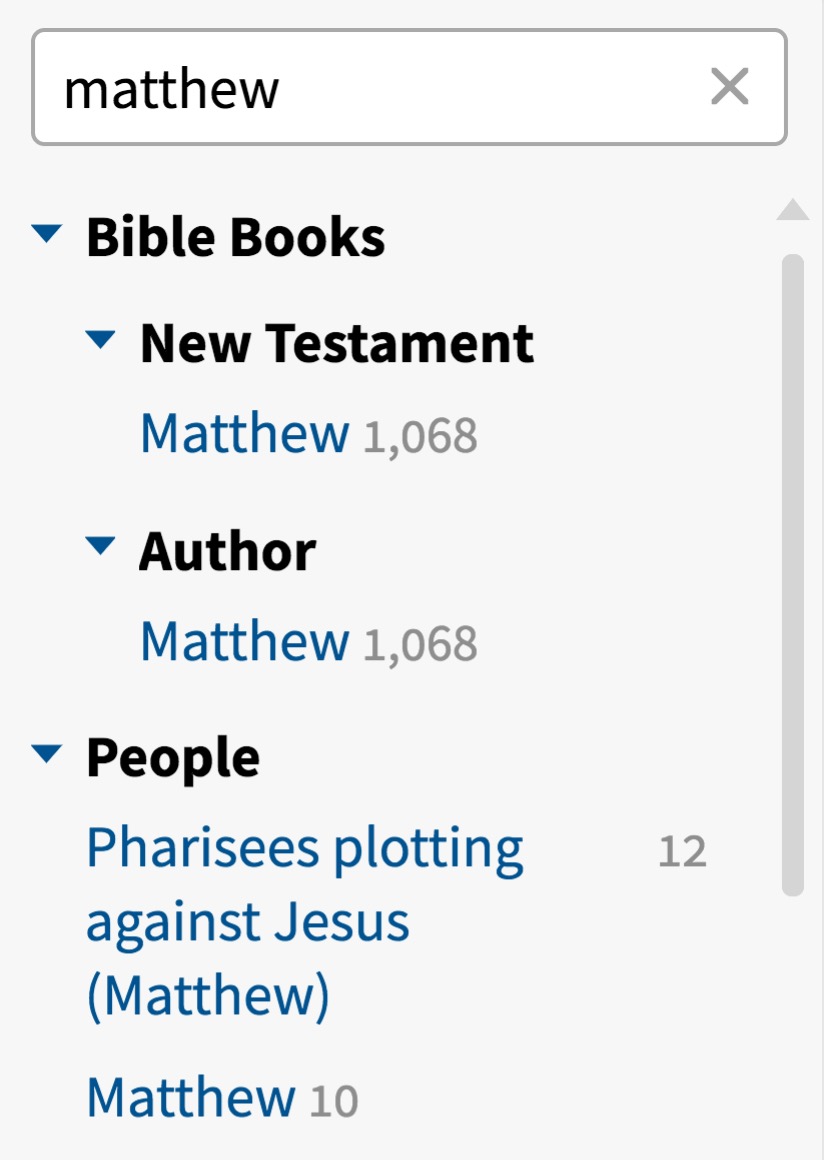 Verses that match the filters you selected will appear in the content pane.
Refining a Search
Refine your search by selecting additional filters in the sidebar.
You can remove a filter by clicking the  beside it at the top of the main content panel.
Restrict your search results to a particular verse, passage, book, or biblical section by entering it in the passage box.
You can apply visual filters to your search results by clicking the Visual Filters icon  and selecting one or more visual filters.
You can select whether your search results display individual verses or pericopes (natural sections) by clicking the passage drop-down menu icon and making a selection.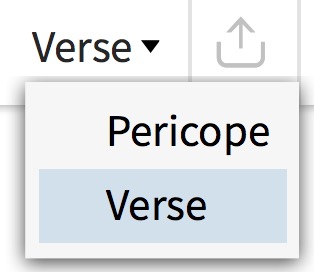 Send your Search
You can send your search results to a Resource panel, Passage List, or Search panel by clicking the Send Search Results icon

 and making a selection. (Note: this sends the verses or passages within your search result to the selected panel or list—not your search query itself.)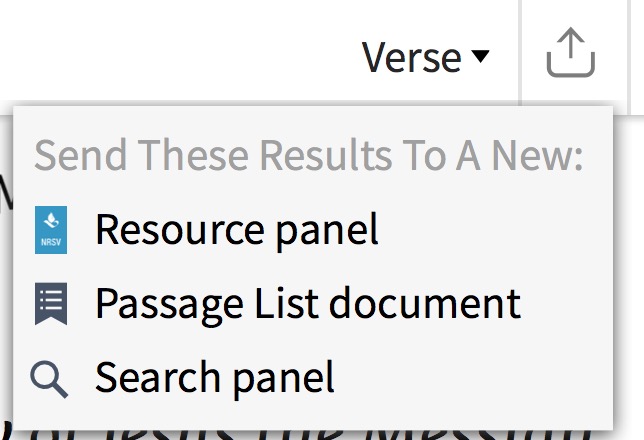 Open the Bible Browser in Verbum
Additional Resources
Verbum Help: Bible Browser