Use Visual Filters to automatically highlight features in a resource. Note: You can create custom Visual Filters using the Visual Filter document.
Get Started
Open the resource you want to study.
Click the Visual Filters icon in the resource panel toolbar. Available filters are listed in categories (available Visual Filters will vary depending on the type of resource).
Filter Types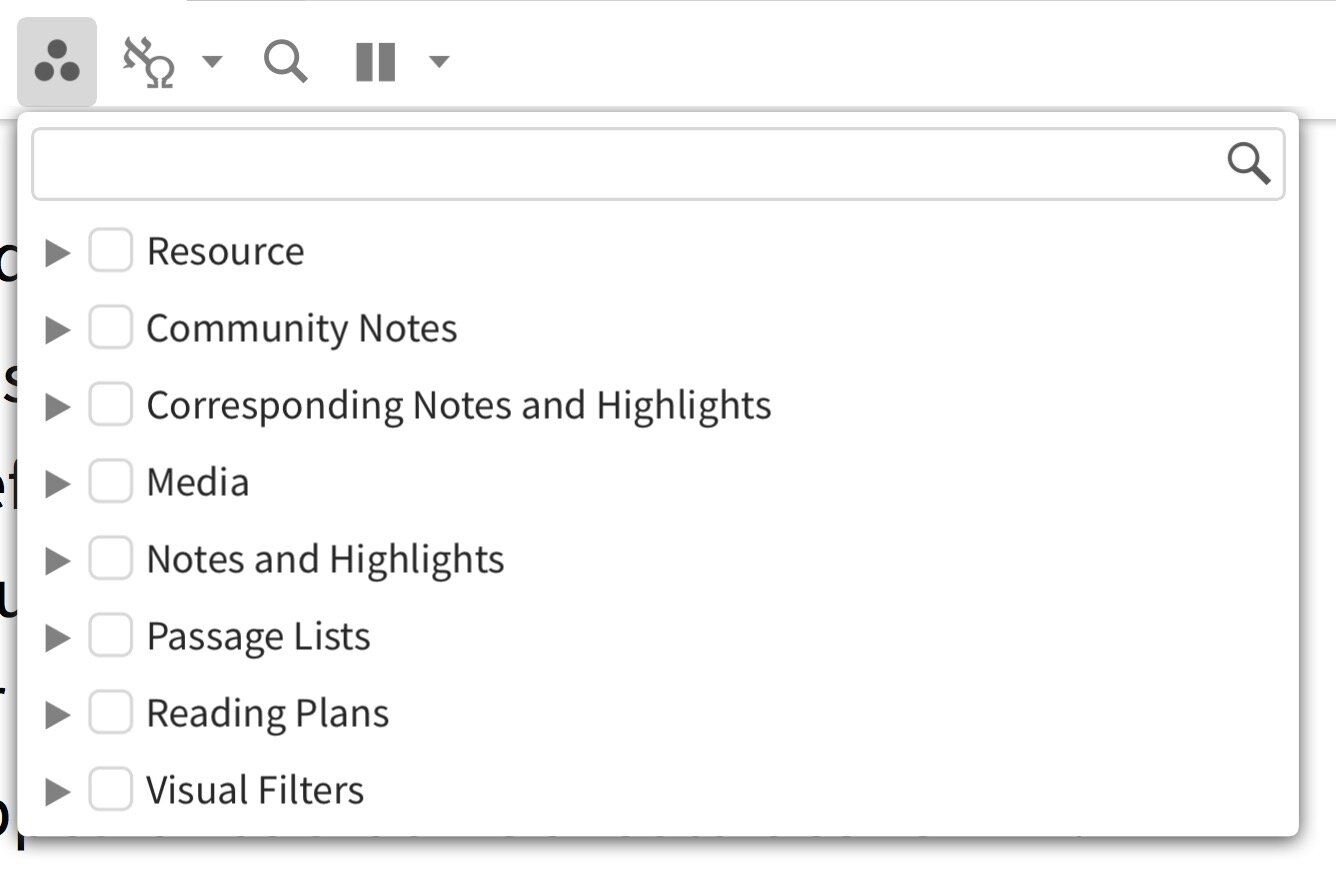 Resource — Highlights features based on data embedded in the resource.
Community Notes — Displays community note icons for notes posted in your Faithlife.com groups.
Media — Displays media icons when media exists for the text.
Corresponding Notes and Highlights — Displays notes and highlights from other resources.
Notes and Highlights — Displays note icons and highlights where they have been added to text.
Passage Lists — Lists your Passage List documents and applies a filter to the Bible listing only the passages from the document, similar to the Inline Search display.
Reading Plans — Marks the starting and stopping points in your Reading Plans.
Visual Filters — Highlights text in a resource according to a Visual Filter document you've created.
Additional Resources
Verbum Help: Visual Filters