The Self Tests tool allows you to quickly access course exams and quizzes you've started or finished.
Get Started
Click Tools > Content > Self Tests.
Exams and quizzes appear under their respective courses.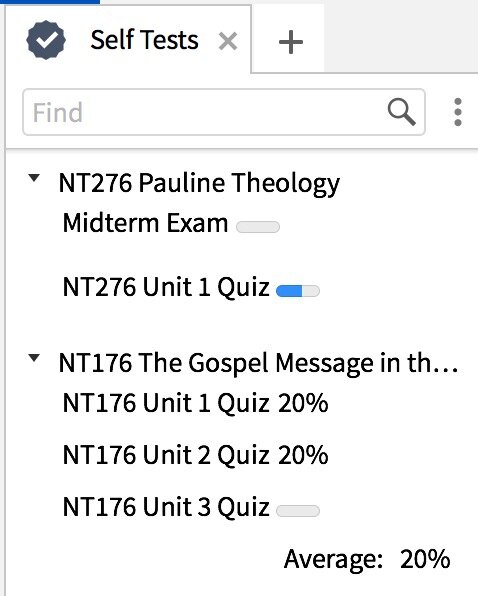 Your progress in each quiz is indicated by the bar beside the quiz title.
If you've completed a quiz, your score is indicated as a percentage beside the quiz title.
Your average score for the quizzes you've completed is displayed for each course.
Additional Resources
Verbum Help: Self Tests