You can use several different approaches to inputting original language text in Verbum.
Note: Regardless of the approach you choose, as you enter a word in a search box, Verbum will provide a drop-down list of suggested search queries. For best search results, select one of these.
Copy/Paste
You can work with original language words without having to type at all.
Right-click the word or phrase you want to copy (from the original language, or English).
Select the phrase or the form of the word you want to copy in right pane of the Context menu.
Click Copy at the top of the left pane of the Context menu.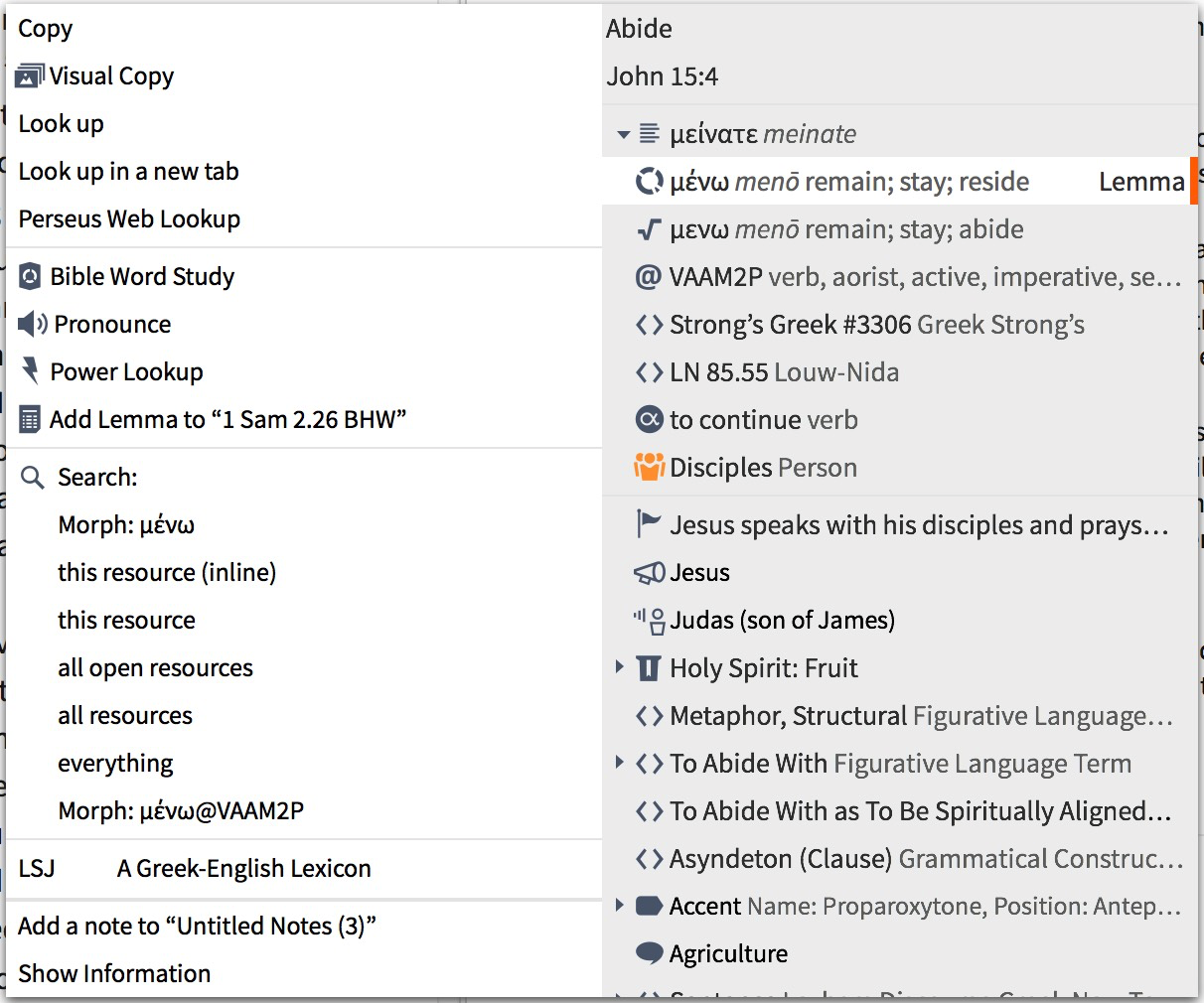 Paste into the Search box, a document, etc. by right-clicking and selecting Paste, or by pressing Cmd+V (Mac) or Ctrl+V (Windows).
If you want to quickly search for the same form of a word or phrase:
Highlight the word or phrase you want to copy in an original language text.
Press Cmd+C (Mac) or Ctrl+C (Windows)
Click into the Search box or document location you want to paste, then press Cmd+V (Mac) or Ctrl+V (Windows)
Note: this approach copies the word or phrase exactly as it appears. Search results will only show words or phrases in the exact same form you copied.
Transliteration
You can use transliteration to search for original-language words in Verbum.
Type the language designation in the search box, followed by a colon
g: (Greek)
h: (Hebrew
a: (Aramaic)
After the colon, type a transliteration of the word you want to search. (Don't leave a space between the colon and the transliterated word).
Verbum will recognize a range of transliterations and will provide a list of query options in the drop-down menu that appears. Click the query you want to search.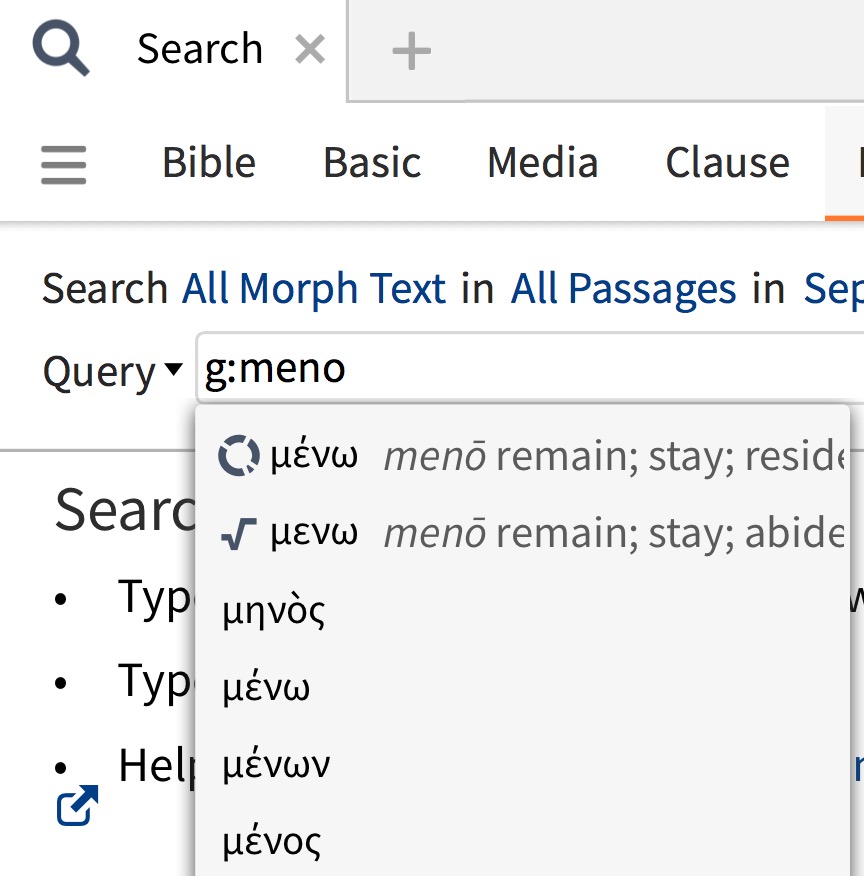 Language Keyboards
Advanced Verbum users may want to install a keyboard in their operating system in order to type original language characters in Verbum and elsewhere. 
Note: searches in Verbum are sensitive to accentuation, vocalization, and final letter forms. Depending on the search type, searching for an unaccented/unvocalized word may not provide the results you need. For the most precise search, select from the drop-down list of suggested queries.
In macOS:
Open System Preferences > Keyboard
Click Input Sources.
Click the Plus icon
Select the keyboard you want, then click Add. 
Toggle between keyboards by clicking the keyboard icon in the menu bar.
Note: You can enable a virtual (clickable) keyboard by selecting Show keyboard & emoji viewers in the menu bar in the keyboard preferences dialog.
In Windows:
Open Settings > Time & Language > Region & Language
Select and add additional languages.
Use Left Alt + Shift to switch between your normal keyboard and others.
Note: these instructions are for Windows 10, steps for different versions of the operating systems may vary.
Note: You can install a virtual (clickable) keyboard in Windows. See Logos Original Language Keyboard.
Additional Resources
Logos Help: Untransliteration