Problem:
Read aloud is not choosing the desired language in books.
Solution:
Verbum uses Windows' default Text to Speech (TTS) service to read text aloud from a book1. Follow the steps below to change the desired language setting for Verbum:
Press + R.
Type control panel and click OK.
Choose either Large icons or Small icons from the View by menu.
Click Speech Recognition.
Click Text to Speech on the left.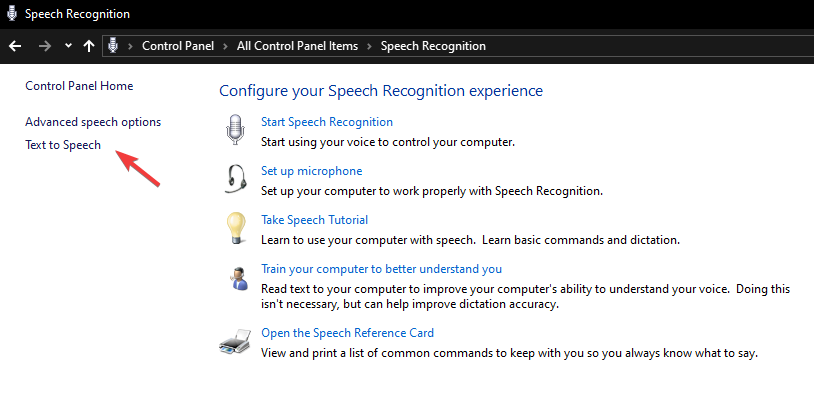 Choose the desired voice from the Voice Selection picker2.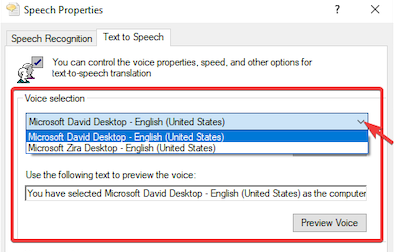 Click OK.
1 This article does not reference Read Aloud where a human is the one reading the text.
2 To download new language packs follow the instructions herehere and restart the computer. Be sure to choose a language with the Text-to-speech

option.