In Verbum, the Copy Location as feature allows you to copy the current location (based on the active milestone) to the computer's clipboard in one of five formats.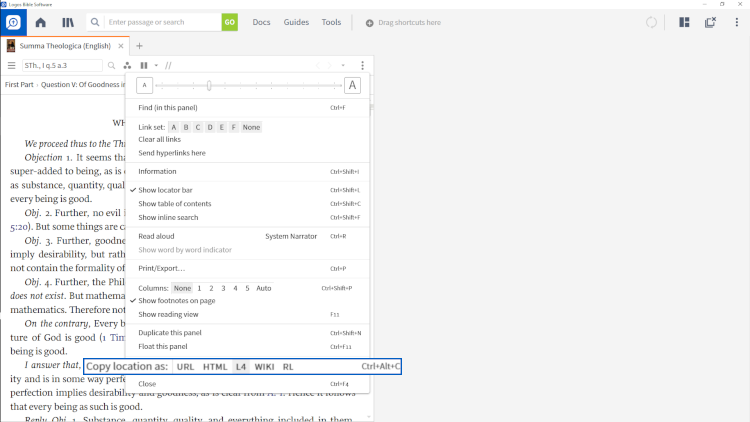 URL — An address, suitable for inputting as a hyperlink target in a word processing document, email message, or web page.
HTML — A fully formatted link ready to embed into a web page.
L4 — A link that opens Verbum directly, without requiring an internet connection. May not work in some applications.
RL — A link formatted for use in a Reading List, at http://topics.logos.com.
This option is available outside of the Panel menu through the shortcut key combination Opt+Cmd+F (Mac) or Ctrl+Alt+C (Windows).