The Important Words guide section gathers data from all commentary resources (not just those in your Library) to reveal words that are frequently referenced. This guide analyzes the number of references collected from commentary resources and ranks the results with the most frequently referenced words displayed first.
References include both English and original language terms. For example, the term "word" is referenced by its English designation as well as the Greek term logos. The Important Words guide counts references from both designations and ranks the term accordingly. By selecting an "important word," you will reveal a list of references in relevant resources so you can continue your investigation.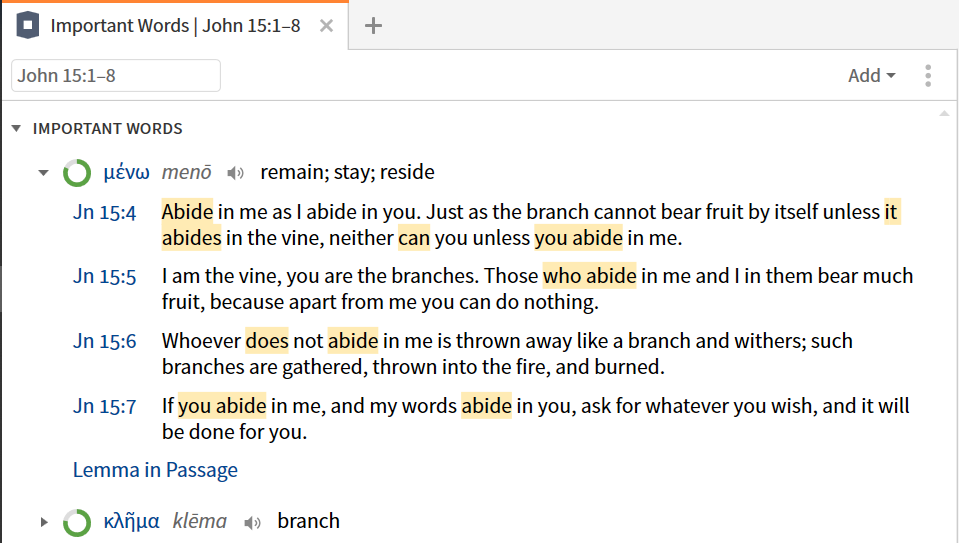 Get Started 
Click Guides, begin typing "important" into the Guides search box, and click Important Words.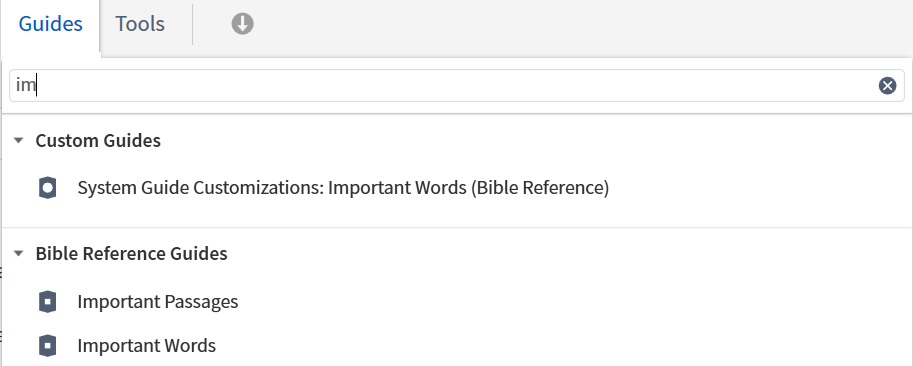 Enter a passage in the Reference box at the top of the panel.
Important Words will return a list of the significant words that passage contains. Your results are displayed with the terms most frequently referenced in commentaries listed first. For each result, Important Words displays the original language lemma (which doubles as a link to a Bible Word Study on that lemma), transliteration, pronunciation icon, and gloss.

When you expand a word, the guide displays all the verses in the passage that contain your selected lemma with links to your preferred Bible. Each word also displays a link to open a Lemma in Passage guide for the selected lemma.