Save a favorite article, passage, search result, or other tool so you can find them again easily.
Skip ahead to:
Favorites
The Favorites tool is a way to save and organize resources and tools for easy access.
Get Started
Click Tools and enter Favorites in the search bar.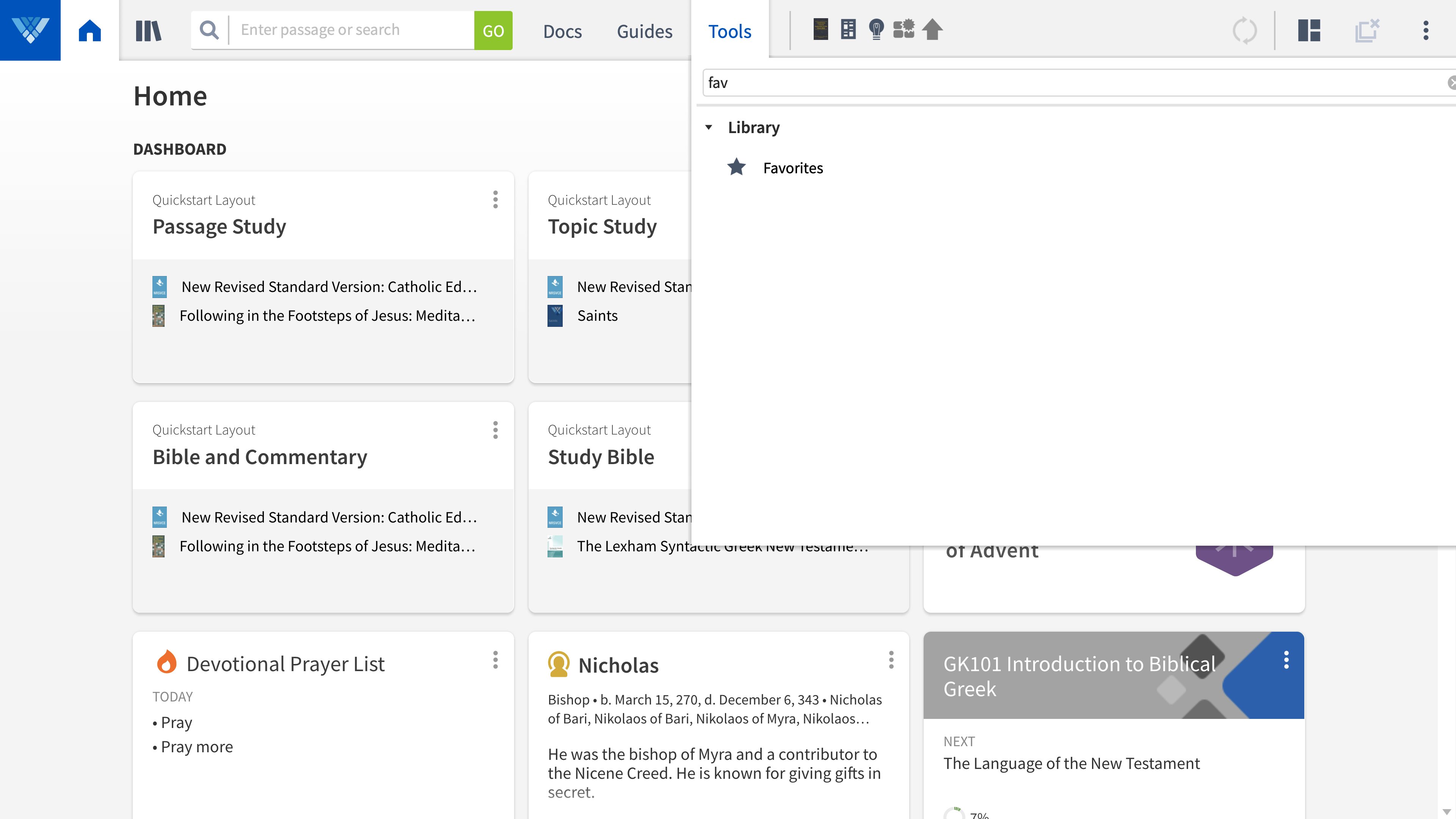 Add a resource
With a resource, guide, or other panel open, click Add on the Favorites toolbar or drag the tab into the Favorites panel.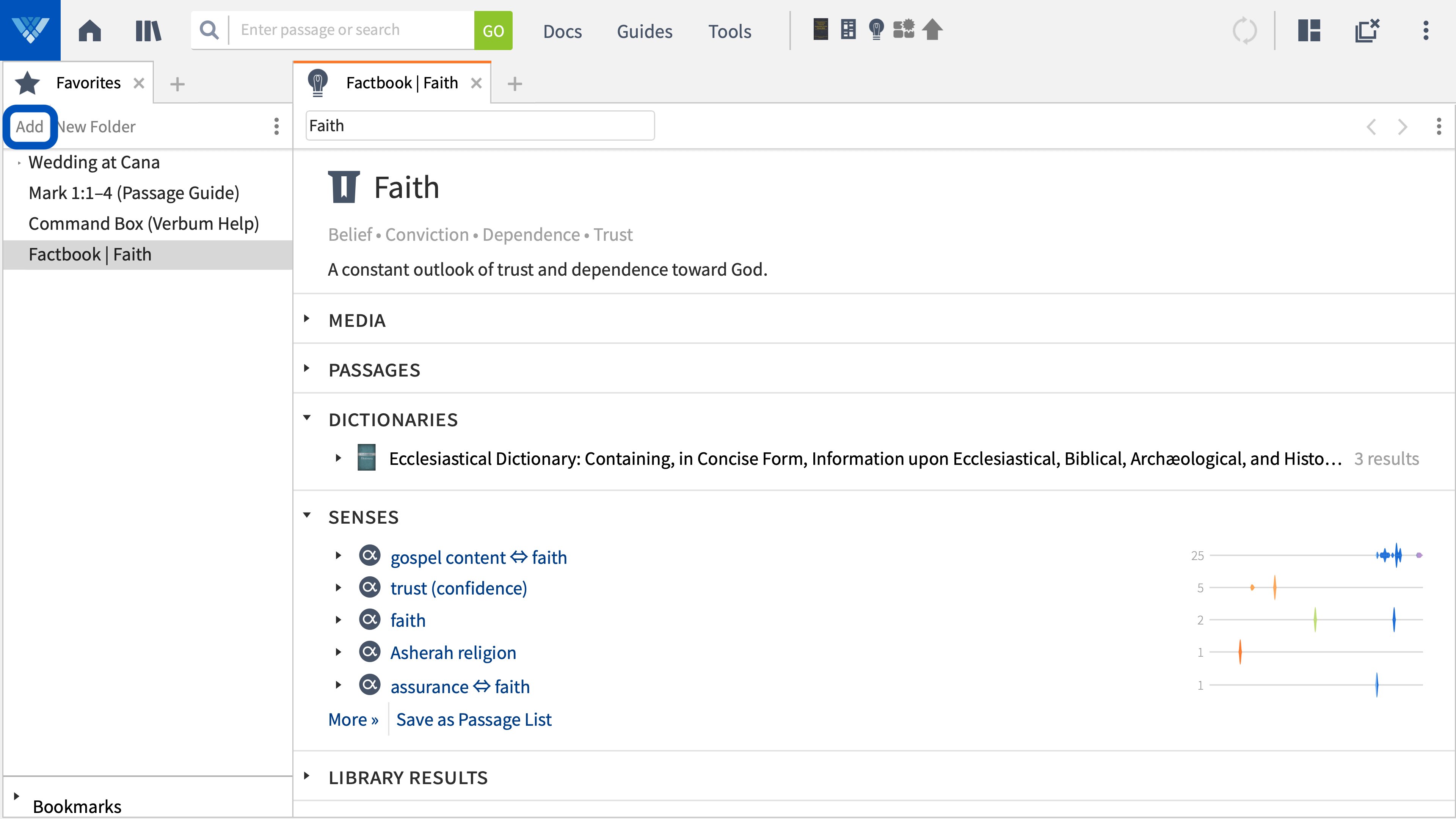 Note: Documents and program shortcuts can also be dragged to the Favorites panel.
Organize Favorites
Click New Folder on the Favorites toolbar. Enter a name for your folder (e.g. Covenant). Drag and drop a favorite onto the folder name to file it there.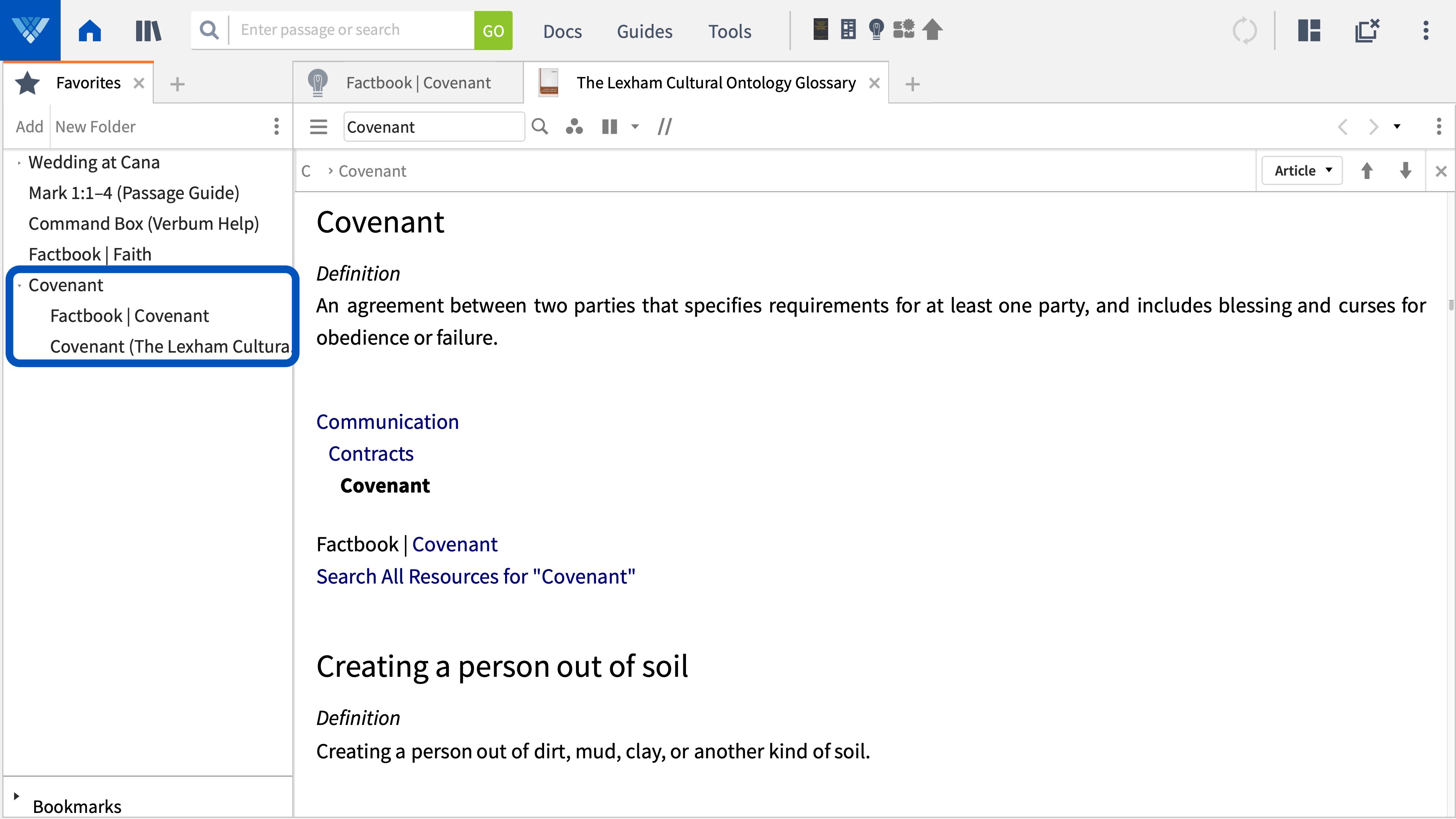 Delete a favorite
Right-click a resource on the Favorites panel and select Delete.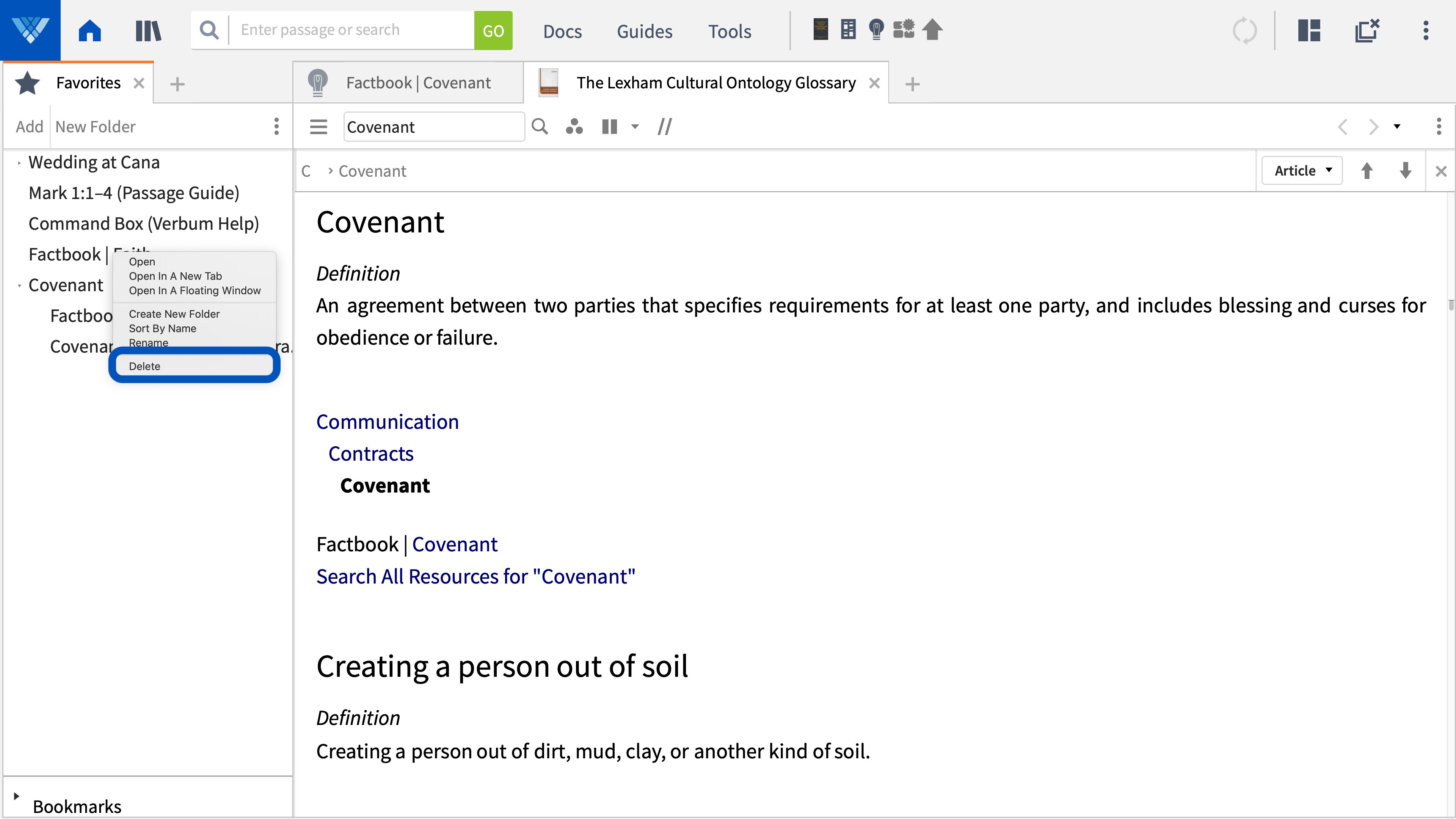 Bookmarks
Bookmarks are quick-access temporary favorites that can be called up with a keystroke. You can have up to nine bookmarks at a time.
In the lower third of the Favorites panel is a set of nine bookmark placeholders. (If you do not see numbers 1-9 and the double arrows next to the Bookmarks heading are pointing to the right, click to expand that section.)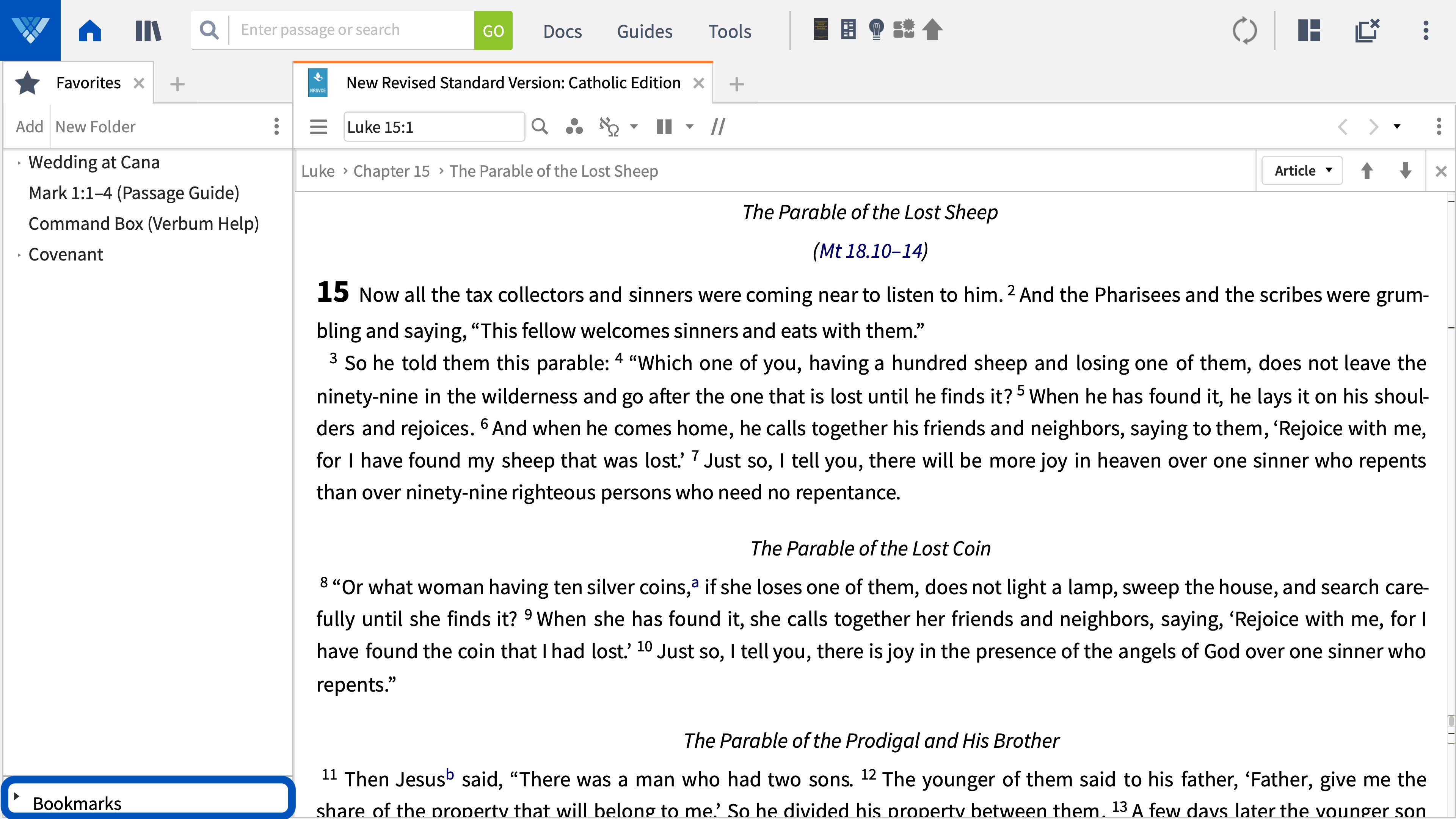 Set a Bookmark
Click Set on an available bookmark to set the active resource at its current location. You can also drag the resource tab to an available bookmark number or press the corresponding shortcut keys to set it (Ctrl+Shift (Windows) or Cmd+Shift (Mac) while pressing the number of the bookmark you want to set).
For example: To bookmark Luke 15:1, open a Bible to this location (if you have not already done so). Click Set on Bookmark location 1 or drag the tab to Bookmark location 1 or press Ctrl+Shift+1 (Windows) or Cmd+Shift+1 (Mac).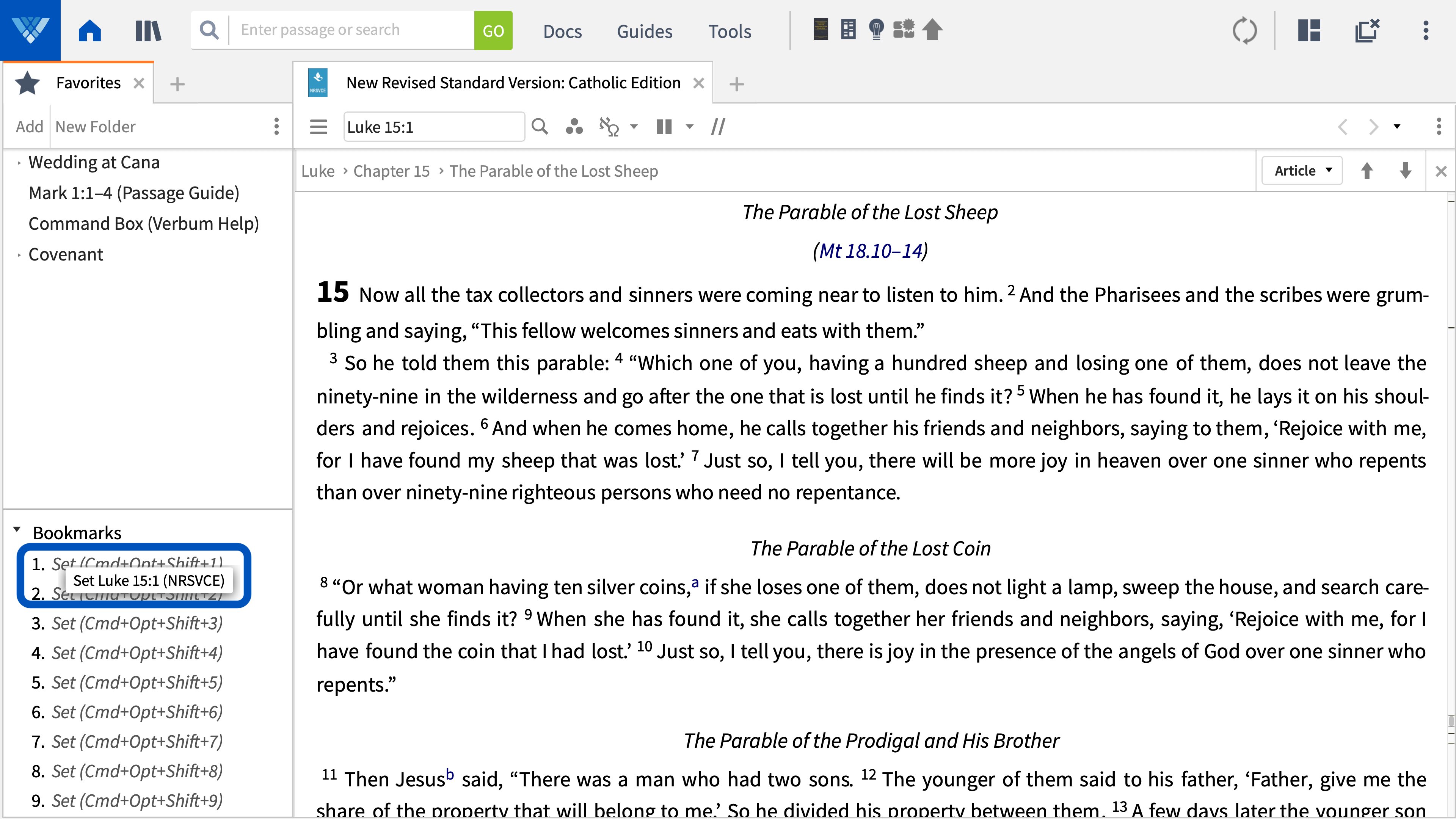 Note: You can also bookmark a Favorite by dragging one of your favorites to a Bookmark location.
Open a resource at a Bookmark
When the Bookmark panel is open, click an assigned bookmark to open the resource, document, etc. to the saved location. You can also open it using the shortcut keys (Ctrl+[Bookmark number] (Windows) or Cmd+[Bookmark number] (Mac)).
For example: To open Luke 15:1 in the Bible you bookmarked this passage, click the link in the Bookmarks panel or press Ctrl+1 (Windows) or Cmd+1 (Mac).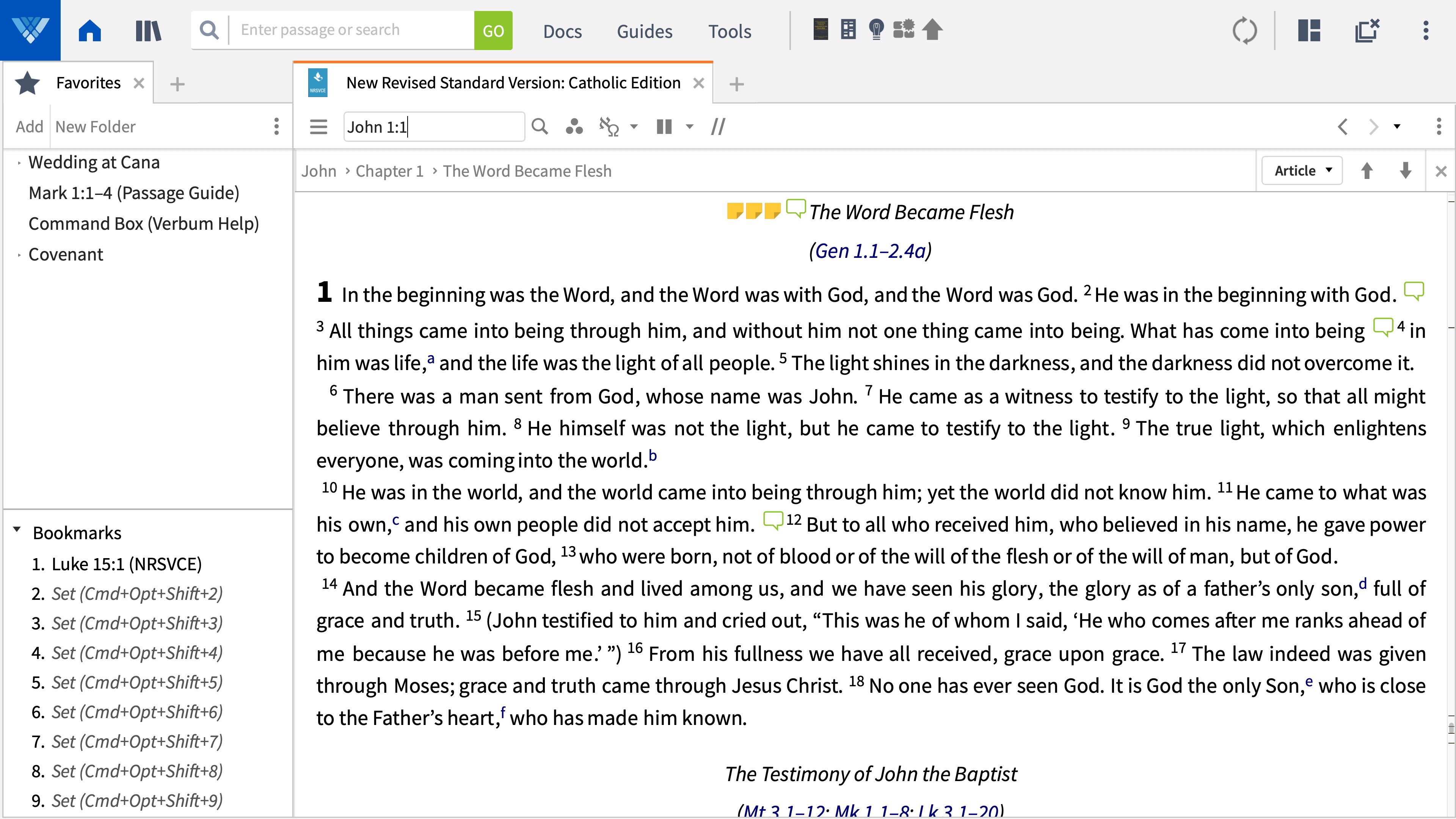 Remove a Bookmark
Right-click the bookmark and choose Clear, or click on the X next to it.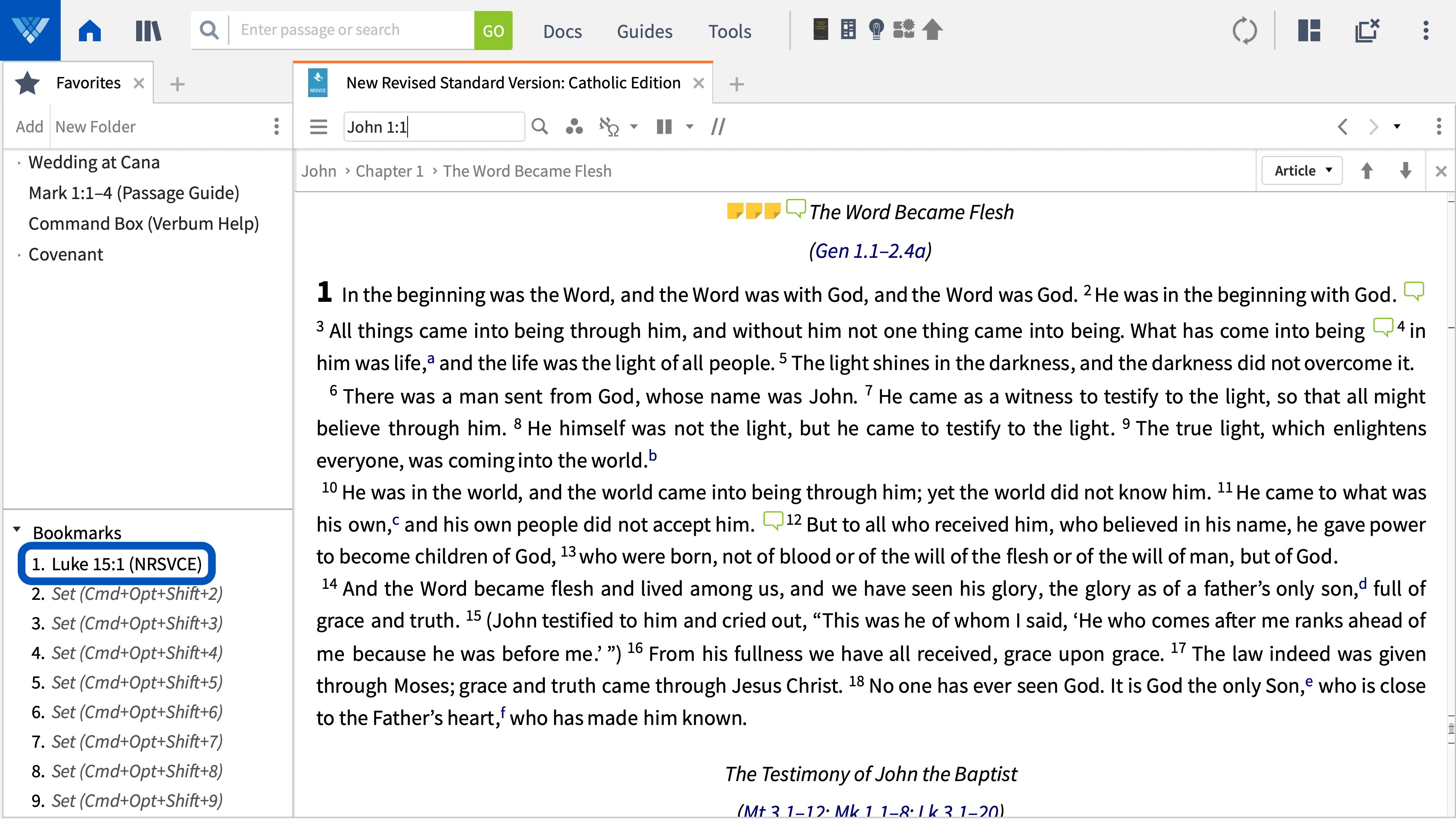 Replace a Bookmark
You can replace a resource in a bookmark location by dragging the new resource to the location of the bookmark you want to replace or re-entering the keystroke command for the new resource.
For example: To replace Luke 15:1 with a new Bible reference, drag the tab to the Bookmark location or press Ctrl+Shift+1 (Windows) or Cmd+Shift+1 (Mac).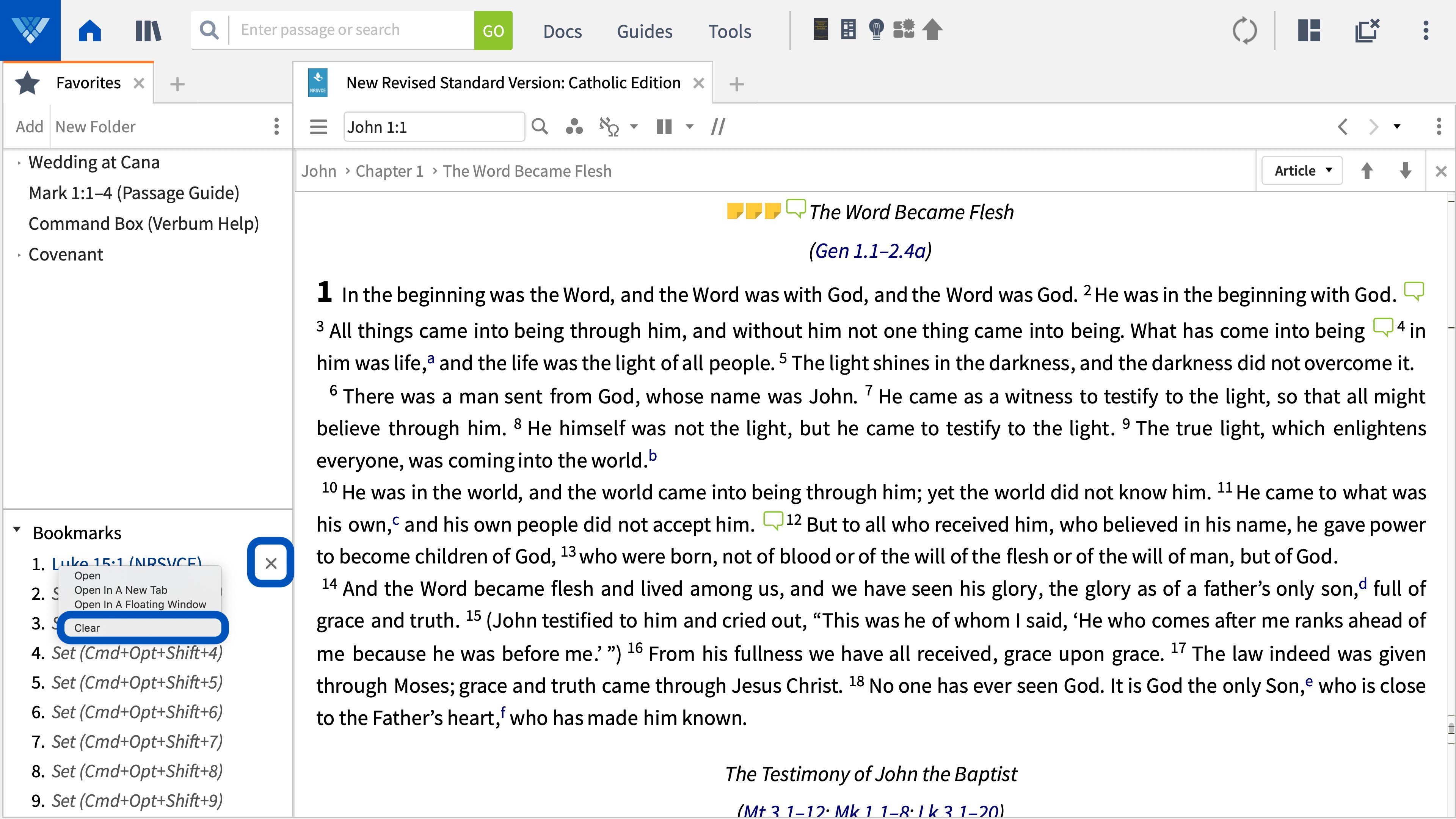 To open Favorites in Verbum, click here.